Recognizing Delray Beach's Dads on Father's Day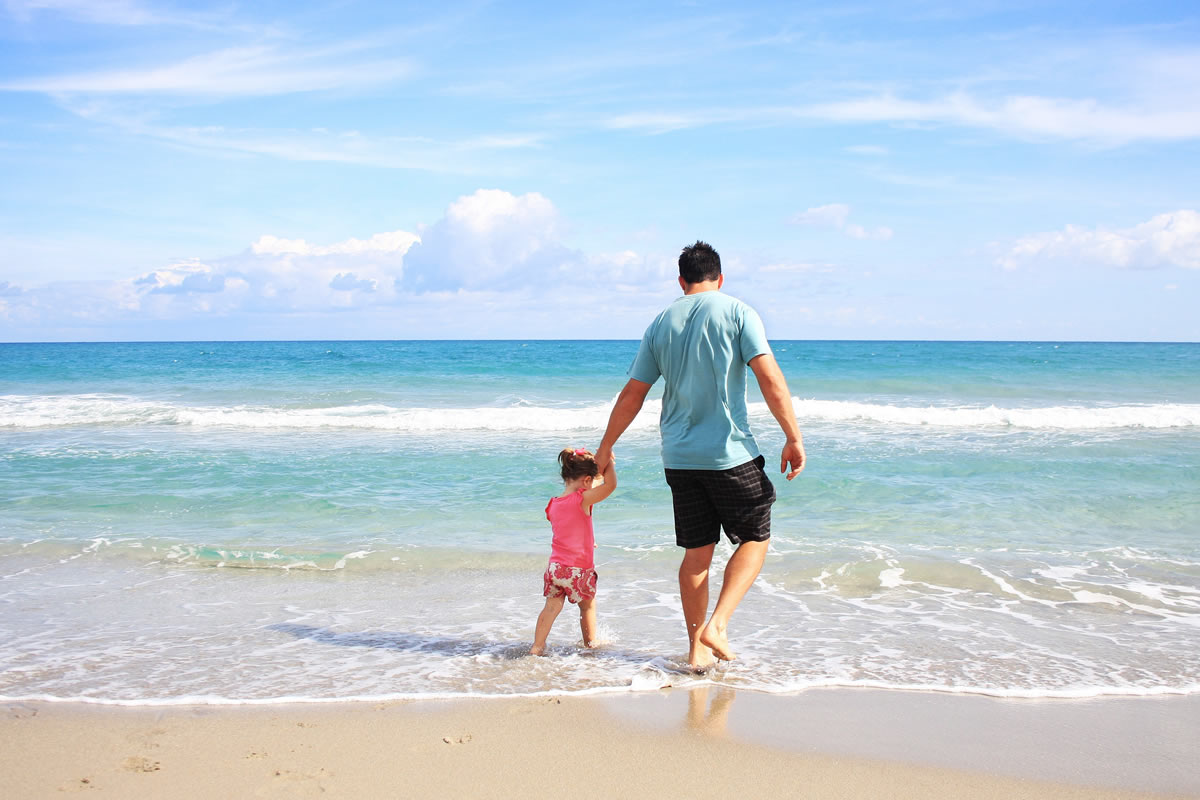 Dads make an important contribution to the world. It may be your own Dad, your spouse or another man who has stepped up to the plate to fulfill that role in your own life or the life of your children. Father's Day is June 16, 2019, and there are several great opportunities to show Dad how much he is appreciated near our apartments in Delray Beach, FL.
Consider a Sunday Brunch
There are several places that you can have a wonderful Sunday brunch with your Dad in Delray Beach. If your Father has a pet that he is very fond of, then you might want to consider dining at Batch Gastropub where they even have a special pet's menu. The brunch burgers with bottomless mimosas are a favorite choice at Salt7, but do not overlook their red velvet waffles. On the other hand, you may want to take Dad to enjoy the beautiful fondue breakfast buffet at Over the Bridge Café.
Challenge Dad to a Golf Game
Delray Beach is a wonderful place to play golf, and since it is Father's Day, you may even want to consider letting him win. You may want to get Dad a membership to one of the area's exclusive clubs, like the Seagate Country Club, Kings Point Executive Club or Delaire Country Club. There are also several courses in the area that are open to the public, including Delray Beach Golf Club and Lakeview Golf Course.
Edible Gifts for Dad
If Dad has a sweet tooth, then he is sure to love edible gifts. There are many places around Delray Beach to get them, and some even will deliver them to Dad. You may also want to consider creating your own gift baskets using supplies from one of the local grocery stores because you know what your Dad loves better than anyone. You may want to scout out social media for some great ideas.
Outdoor Adventures
If your Dad loves to get outside, there are many great places near Delray Beach to have an outdoor adventure. Dad may enjoy exploring the outdoor parks near the ocean. On the other hand, he may enjoy hiking the trails at Delray Oaks Natural Area, Apoxee Wilderness Trail or Arthur R Marshall Loxahatchee National Wildlife Refuge. Dad may also enjoy a day spent at his favorite fishing hole or a day of deep-sea fishing.
Relaxing
If you ask your Dad want he wants for Father's Day, he is likely to say that he wants to spend the day relaxing. If you live at Blu Atlantic, it is incredibly easy to spend a day with the man in your life without ever home. You may want to start the day with a special breakfast in bed. Then, head out to the saltwater swimming pool for a leisurely dip. Life is easy when you live at these apartments in Delray Beach, FL.