Tips on Easy Ways to Organize Your Bathroom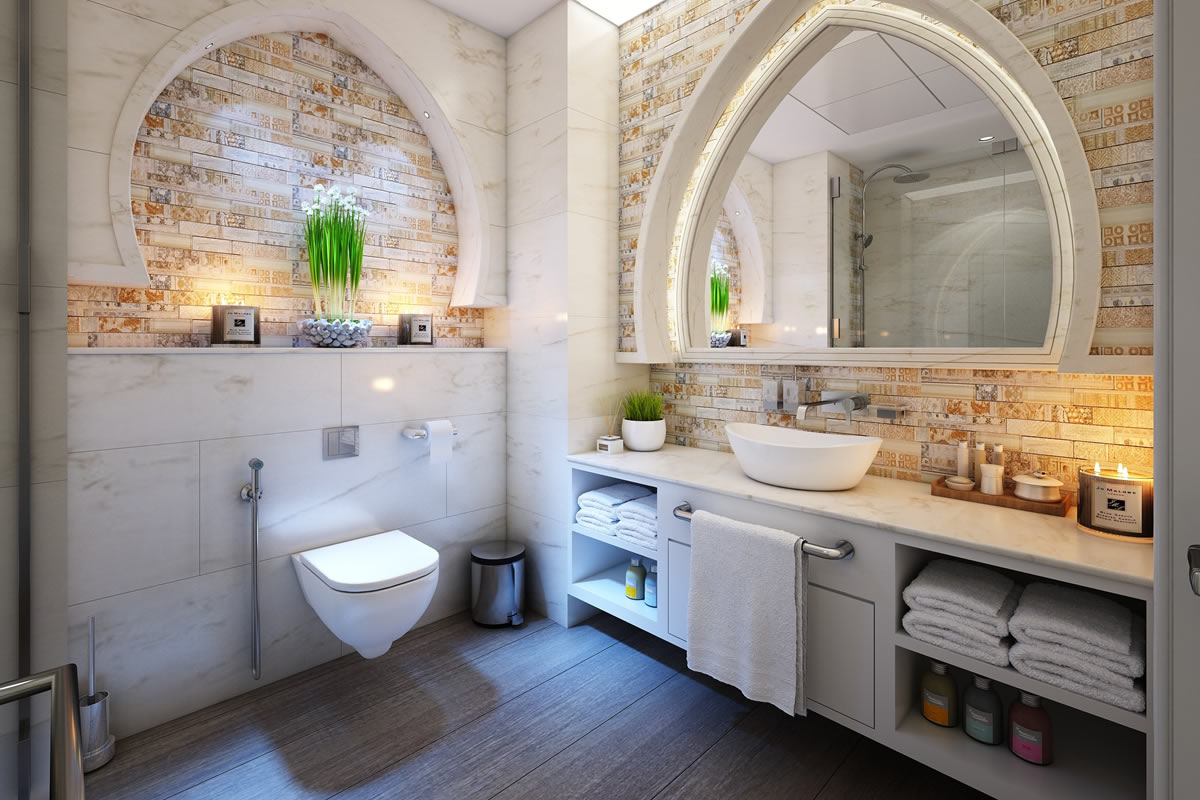 Most ladies have a lot of makeup that are stashed away in different bags around the home. While most apartments for rent in Delray FL have sufficient space for makeup, you may need more space in the bathroom to house your makeups. This could cause countertop clutter that can be quite unsightly with too much items laying around and could lead to you losing some of them if they fall off the counter top and break.
It is important to be creative when organizing your cluttered bathroom so that everything has a home with the things you use the most often close enough for you to process. Here are some cool, simple ways to get more space out of your bathroom today:
Baskets
Baskets can fit under the sink and be used for stacking old and new towels. You can even use them for holding laundry cloths that you are looking to wash soon. Baskets are stylish and elegant. You can mix and match as many as you like to add some color and style with your makeup brushes and sticks all neatly arranged inside the baskets.
Cabinet door pockets
Most apartments for rent in Delray FL can give you more space in the bathroom if you can buy some cabinet organizers. These fit behind cabinet doors and have enough space to contain many of your small makeup items, brushes, blushes, palettes, makeup sponges and other bathroom essentials. These organizers help to keep you from having a crowded bathroom with an overfilled countertop. You can keep your flat irons too inside the cabinet doors where they won't get wet or misplaced.
Rolling Shelves
You can get one of these online to make more space for your bathroom. They are especially cook because they can be moved wherever you need them to be easily. You don't have to worry about what happens if you declutter and no longer need it. You can easily send it to another room to be useful there. Most rolling shelves give you at least 2 drawers and you can place baskets on top to get extra storage space for toilet rolls, bathroom supplies and other things that you need to store in your bathroom.
Shelving over the toilet
Shelves that go over the toilet helps you to make use of really underrated space in your bathroom. By adding this shelf, you can make room for towels, toilet rolls, toothpaste and other essentials that you need daily. This over-the-toilet shelve can be as tall as the entire length of your bathroom way and helps you to maximize your bathroom space for more storage.
Double rods
There are a lot of things that can hang in the bathroom. Your bathroom rod can serve as a holder for hanging pockets for all the supplies that you would normally cram on the tub edges. Install a second rod in your bathroom close to the wall and add hanging organizers to hold your loofahs, shampoos and conditioners that you need while taking a bath.
Making your apartment for rent in Delray FL as efficient as possible with space does not mean you lose your style. Call us today or send an email to schedule a viewing.