Tips to Make Your Apartment Seem Bigger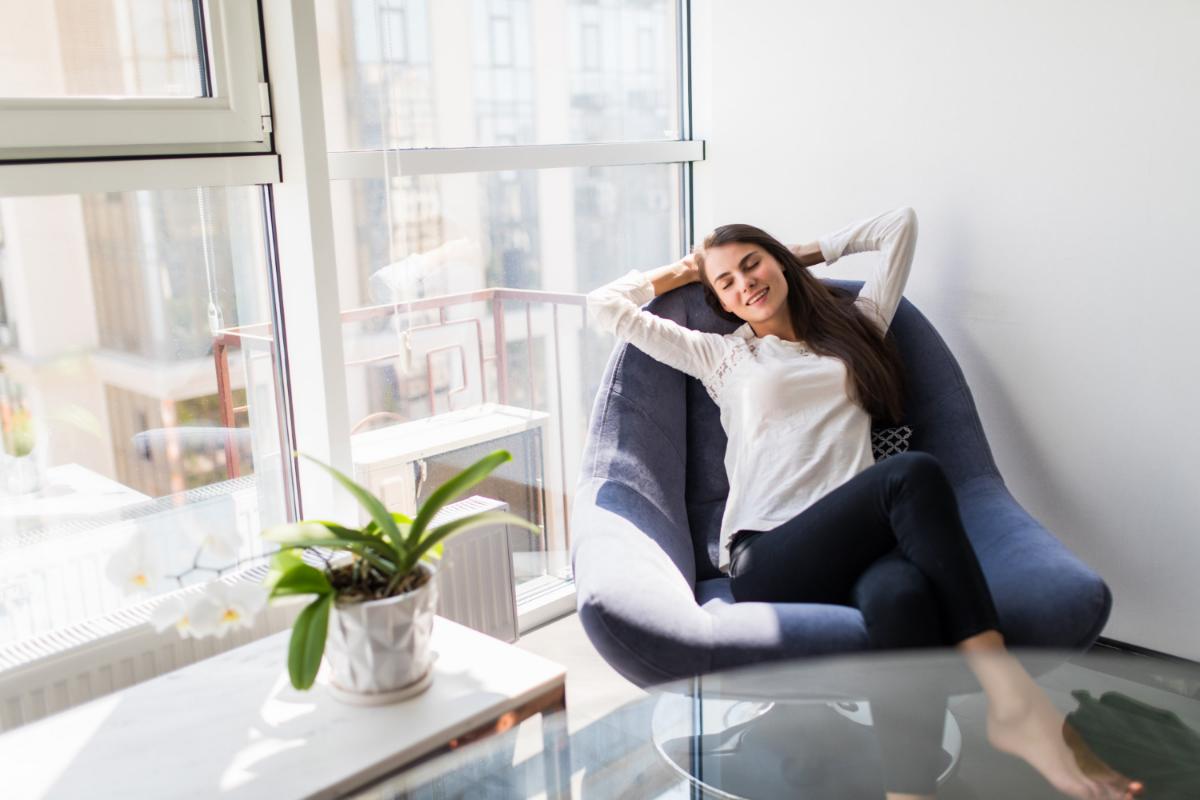 While you cannot physically knock down walls or build an addition when you live in an apartment complex, there are many things that you can do to make your apartment seem bigger. You can apply the tips to individual rooms or apply them across a whole studio apartment. Here are some tips that you will want to use.
Use the 70-20-10 Rule
The 7020-10 rule says that 70 % of the color in your apartment should be one shade. Then, another 20 % can be a coordinating shade. Finally, 10 % should be an eye-catching color. The application of this Rule is easy when it comes to an apartment since most walls are white or off-white. That is your 70 %. Now, choose a light color to be your 20 % as light colors make a room appear bigger than dark colors. Finally, add some bright colors near the ceiling to bring the viewer's eye up.
Choose the Right Window Treatments
The right window treatments can help an apartment seem bigger. If you are going to use curtains, then make sure that you hang them near the ceiling as they will give the illusion of more space. If a room is tiny, consider shades instead of curtains. Making this simple trade provides the room with a neater appearance. Stick with light-colored curtains that are the same color as your walls to make the room appear as big as possible.
Pick the Right Furniture
When you go furniture hunting, choose furniture that sits on tall legs. Like hanging your curtains near the ceiling, they will draw the eye upwards making the room seem bigger. Additionally, choose furniture that has more than one purpose. For example, you want a tall sofa that turns into a bed or a coffee table that has lots of built-in storage. Sticking to a few carefully chosen pieces will allow you to spread out the furniture, instead of creating a crowded look. Keeping the furniture a few inches from the wall helps to give the illusion of having more space.
Select Area Rugs
Use area rugs to separate different areas of a room. While you will want to stick to a light color, you should also consider choosing options with stripes. The stripes play tricks on the mind making the room seem bigger than it is in reality.
While there are many things that you can do to make a tiny apartment seem bigger, one of the best decisions that you can make is to find a larger apartment for rent in Delray, FL. Check the units at Blu Atlantic Apartment Homes because you will love the spaciousness of the rooms. After moving to these apartments for rent in Delray, FL, you will wonder how you ever survived in a tiny apartment.