Four Types of Exercises You Can Do in Your Apartment's Fitness Center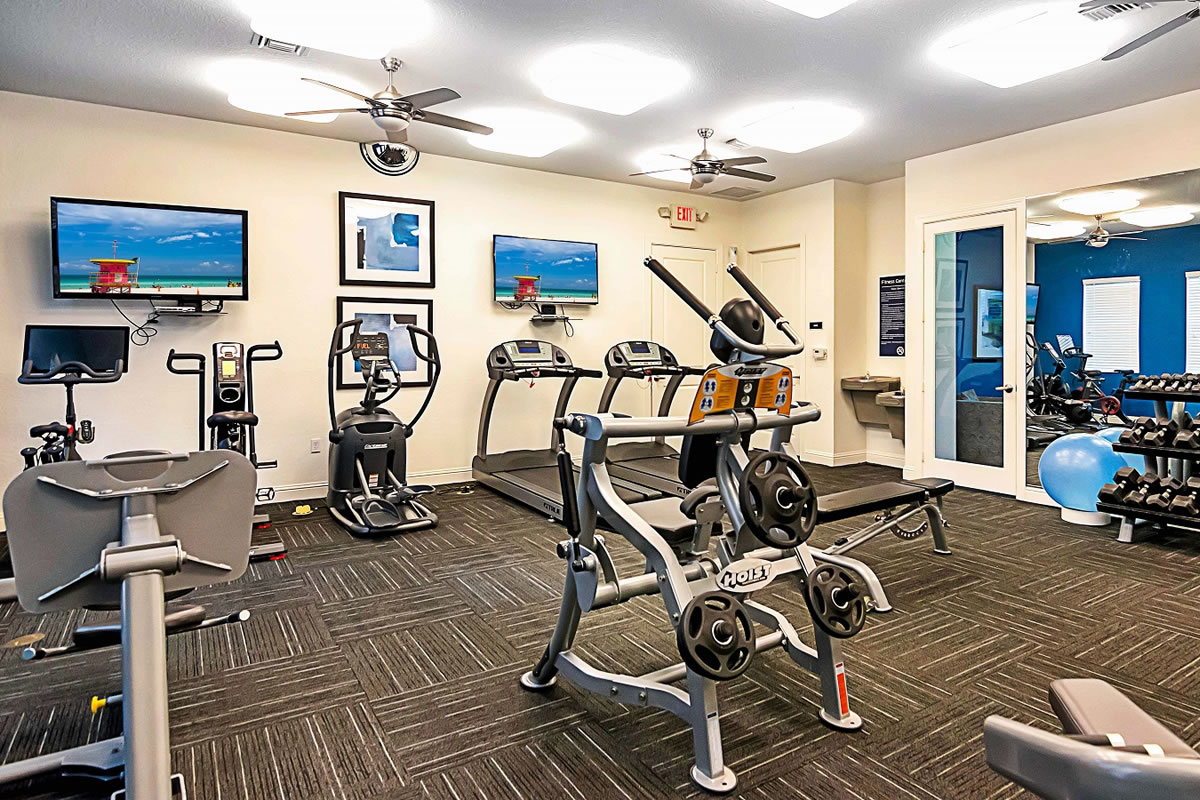 Apartment complexes are great locations for you to boost your fitness regimen and get into great shape. Because our apartments in Delray, FL offer a state-of-the-art fitness center, your excuses to get in shape will be limited. Take full advantage of this amenity by visiting the fitness center as a part of your routine, and you'll notice positive impacts on both your physical and mental health. Here are some of the exercises you can get involved with when you visit your apartment's fitness center.
Cardio
Building up your cardiovascular endurance by running or jogging is a great way to lose weight and tone your muscles. We have ellipticals, treadmills, and stepping machines that promote cardio health. If you do these workouts two to three times a week, you will boost your lung capacity and gain more endurance. For those looking to add an extra workout into your routine, you can also visit our swimming pool to swim laps as well. This is a great workout for those who also suffer from joint pain.
Resistance Training
Using resistance bands and light weights can work your small muscle groups, shoulders, and back. To get stronger, you will want to do resistance training using these light weights to even out the muscles in your body. We have the equipment that will allow you to perform these exercises, but we also suggest that you get your own resistance bands if you use them frequently so that you can keep it clean.
Core Routines
Our fitness center offers floor space for you to be able to work on core exercises. This will allow you to perform exercises that focus on your core muscles and build your abdominal strength. From yoga-style exercises, to crunches, to sit-ups, you have a lot of space to strengthen your core.
HIIT Workouts
This type of training is great for building endurance. Even though these routines are tough to do, HIIT training can work all the large and small muscle groups that make you a better and stronger ballet dancer. HIIT workouts involve bursts of strenuous physical demands and the performance of complex movements. This also requires a high level of energy that will be good for you to perform when you are in the fitness center rather than in your apartment.
These are just a few of the types of exercises and workout routines that you can do when you visit the apartment's fitness center. At our apartments in Delray, FL, we offer great fitness equipment and space to perform many types of workouts that suit your needs and goals. Contact us to schedule a tour of our apartment grounds and amenities today.