How Can I Feel at Home In my New Delray Apartment?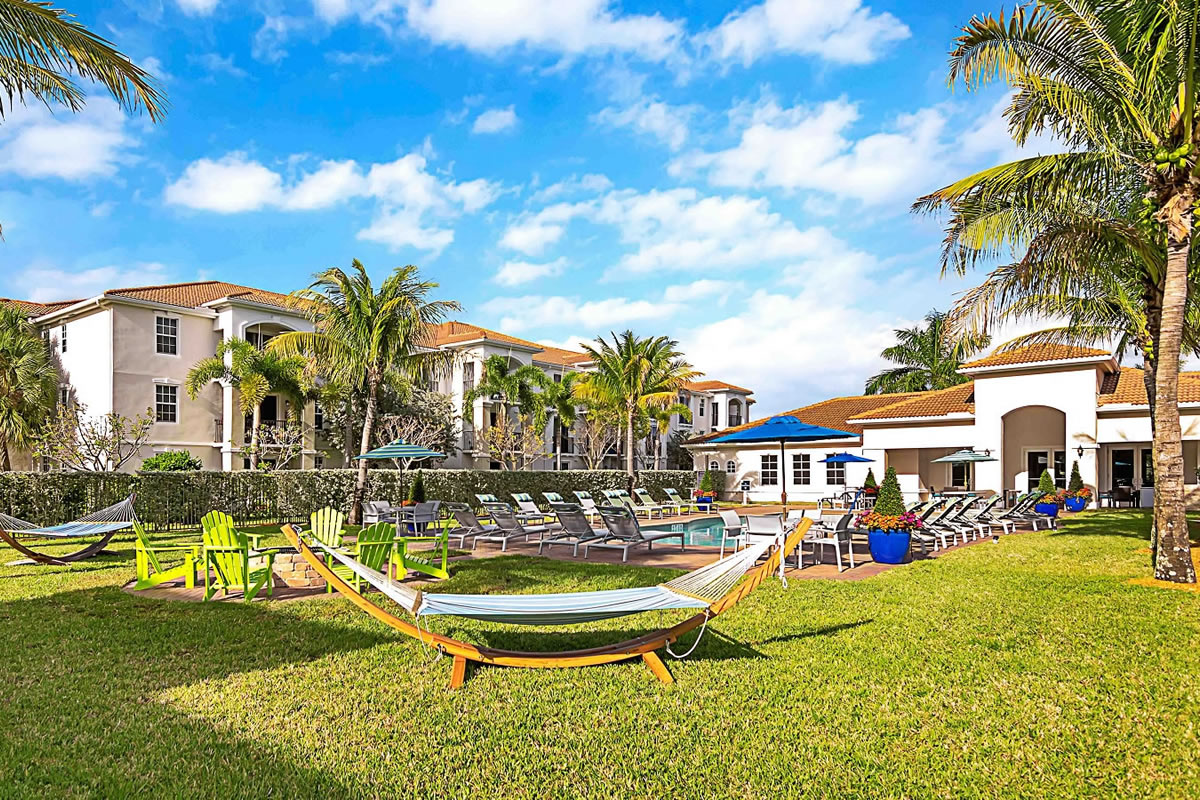 Have you recently moved into a brand new apartment? Are you feeling overwhelmed by the foreign place, new neighbors, and constant unpacking you are faced with? When you first move into our apartments for rent in Delray, FL, you will have a lot to take care of. Over time, you will begin to feel more comfortable and settled. There are a few things you can do to feel at home in your new apartment if you want to settle in more quickly.
Let in the Natural Light
When you have an apartment, you should maximize the amount of natural light that shines into it. This will make your apartment feel bright and airy. Avoid putting furniture in front of the windows, and invest in some curtains to highlight the area.
Use Practical and Attractive Storage
Once you start to unpack at your apartment, you may be eager to find a place for everything. Getting some storage solutions, like bookshelves, bins, and baskets, are great ways to add practicality into your space. This will also make it more attractive by adding personal touches and convenient to locate items.
Enjoy the Amenities
Apartment complexes often offer many different amenities to encourage socialization and community living. Spend some time enjoying the outdoor spaces. Over time, you may locate a favorite spot on the apartment grounds, and you'll start to establish a routine that works for your life.
Decorate Your Space
Decorating your apartment is a great way to customize your place to reflect your personal style. By decorating and adding pops of color to your apartment, you will be able to feel more at home. Picture frames, throw pillows, and decorative items can truly make a world of difference.
Add Some House Plants
House plants not only purify the air in your place, but they can also make the space cozier. To add greenery to your apartment, consider getting a few house plants that are easy to take care of. Succulents and ferns are great ways to add green into your home with little maintenance.
Establish a Cleaning Routine
Once everything finds a home and you are fully unpacked, you should establish a cleaning routine that works for your schedule. If you let your apartment get cluttered or messy, you may feel overwhelmed and lack the desire to spend time there. Establish a cleaning routine that helps you stay accountable and keep your place looking and feeling fresh.
These are just a few things you can do to add your personal touches and start to feel at home in your cozy, new apartment. If you are looking for quality apartments in Delray, FL, take a look at Blu Atlantic. Our residents love to call this complex their home. Contact us to check out our sprawling amenities and exception apartments today.