How Can I Keep My Apartment Clean When I Live With My Dog?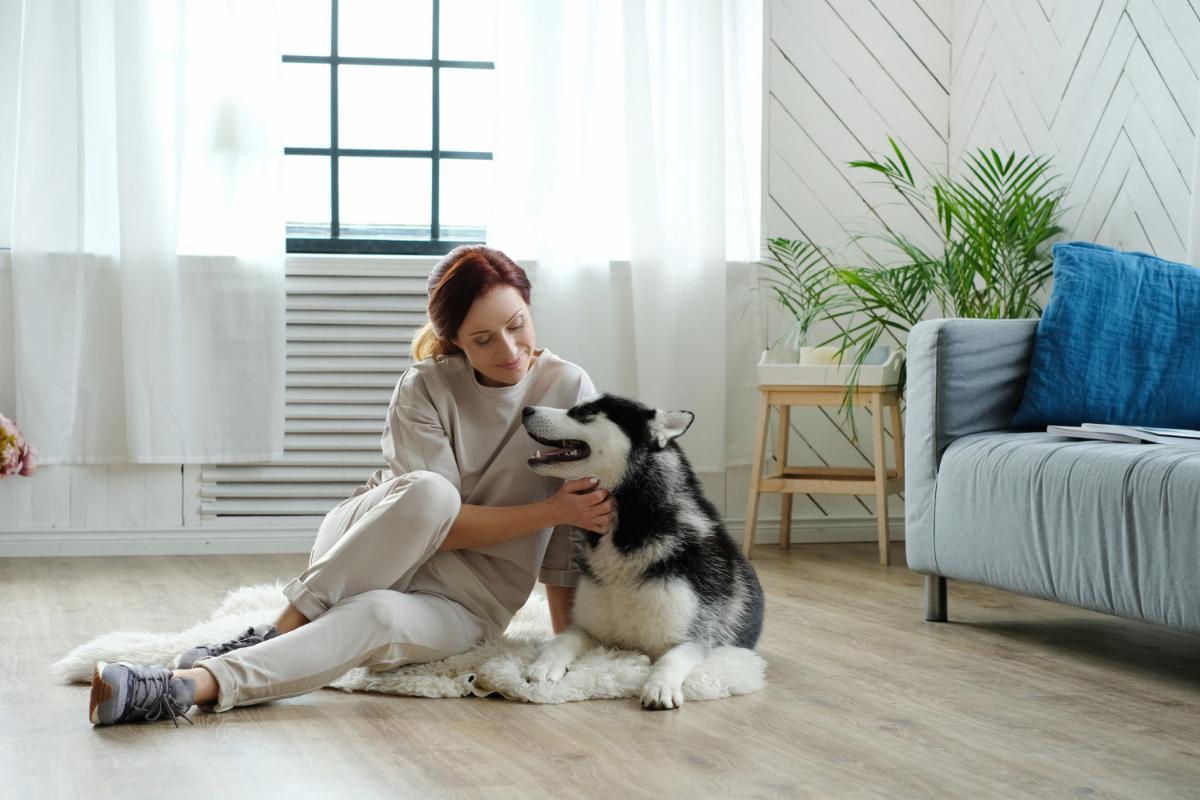 Do you own a dog in your apartment? Keeping a dog when you live in an apartment complex can sound like a difficult task, but with the right place, it can be made easy. At Blu Atlantic, apartments for rent in Delray, FL, we offer dog-friendly amenities and a community that is pet-friendly in order to open our doors to those who have pets. This allows all dog owners to enjoy their experience with their furry friends when they live with us. However, no matter how enjoyable dogs can be, they will still make messes and get their paws dirty from time to time. This will require some extra maintenance and care, no matter where you are living. There are a few ways you can keep your apartment clean when you live with your dog.
Keep Your Dog Groomed
Grooming is essential to keeping your pet and your home fresh and clean. When you keep your pet as clean as possible, you will be able to rid them of excess hair and dander, which can easily build up in your home. If your dog has a fluffy coat, you should brush them regularly to prevent shedding. Giving your dogs a bath at least once every other week is a good rule of thumb to keep them smelling fresh and clean. This will also prevent odors from building up in areas that your pet frequently lays.
Vacuum Regularly
By vacuuming and sweeping your floors on a regular basis, you will be able to pick up pet hair and dander that can easily collect. If you neglect cleaning your floors, you will start to notice clumps of hair and debris, like shavings or litter. We recommend that you vacuum every other day in order to avoid the buildup of these issues.
Keep Stain Remover Handy
Stain remover will be your best friend when you are dog owner. Accidents happen, and you always want to be prepared. To keep your carpets clean after any accident, you will want to scrub the area with stain remover, like Resolve or OxiClean. Without stain remover, you won't fully be able to clean up messes, spills, or potty accidents that can happen when you have pets.
Use Air Fragrances and Candles
To keep your home smelling fresh, use air purifiers to add fragrance and remove pet smells from the area. We recommend keeping one in each room in order to keep fresh scents floating around your apartment. Candles are also a great way to enhance the aroma, but you just want to be careful to avoid any fire hazards when you light one.
These are a few ways that you can keep your apartment clean and fresh despite living with a dog. Many people will enjoy the pet-friendly community offered at our apartments for rent in Delray, FL. If you are looking for a new home for you and your dog, contact us to schedule a tour of our apartment complex today.