Five Apartment Cleaning Habits You Need to Adopt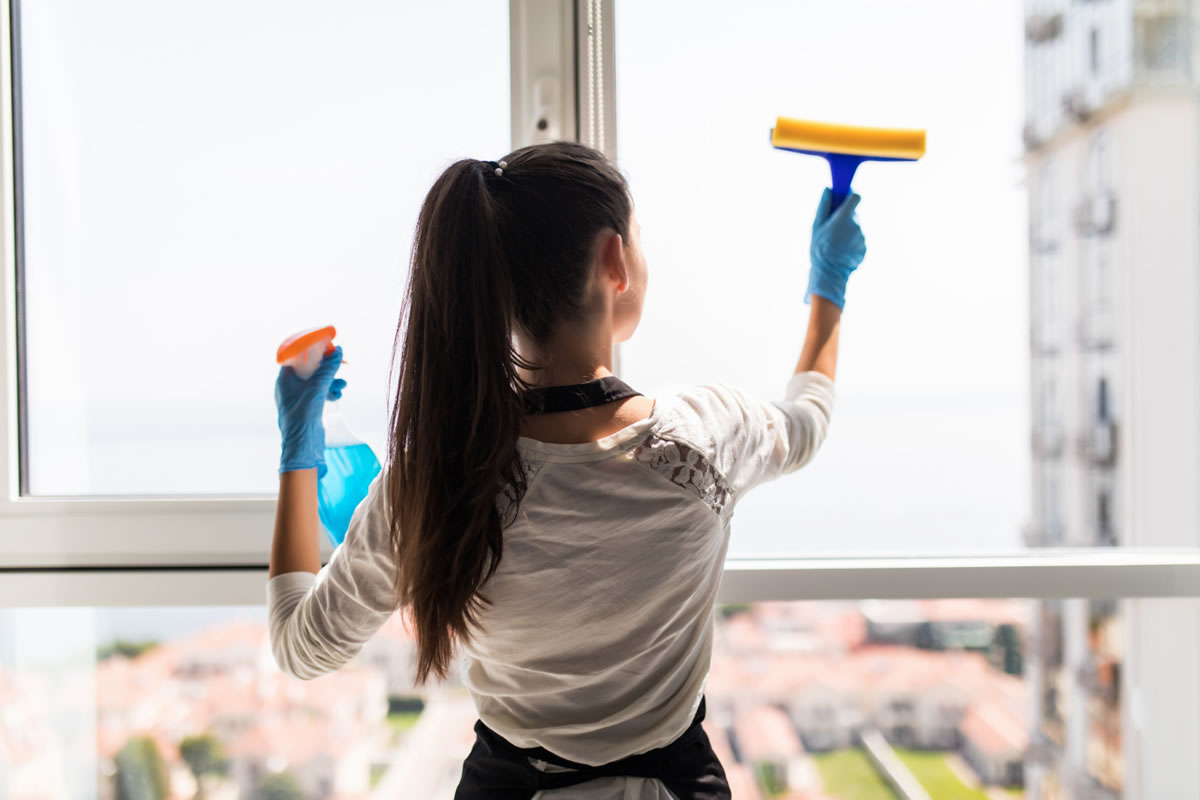 Are you tired of spending countless hours each weekend cleaning up the messes you have made all week long? When you live in our apartments for rent in Delray Beach, FL, you want to do what you can to keep your place clean and tidy without the headache of too many chores. By adopting the right everyday habits, you can keep your place clean all the time. These are just a few of the habits that you can adopt to keep a cleaner apartment.
Adopt a No-Shoes Policy
Implement a no-shoes policy by taking off your shoes when you first walk into your apartment doors. When guests come over, you should also ask them to take their shoes off before they come in. This will remove dirt and other small particles from being transferred from the bottoms of shoes to other areas in your apartment. Consider putting a shoe rack in the entryway to provide a space for all the shoes and avoid clutter.
De-clutter Each Day
Get in the habit of decluttering your place as you go through your day. For example, hang your clothes up if you chose not to wear them that day. Put your bathroom products away after you do your morning routine. Rinse dishes after breakfast. These simple decluttering tips will save you time when it comes time to clean your entire apartment later, as you will not need to do as much organizing first.
Get Hidden Storage Solutions
Hidden storage solutions are helpful in keeping stuff out of view when you live in an apartment. Many people invest in closet storage to keep everything behind closed doors, or they purchase some functional storage furniture, like bookcases, that also add style to your space.
Make Your Bed
Each morning, you should get in the habit of making your bed when you wake up. Although this may not seem like an important task, it can set the tone for a clean and polished day ahead. When you just jump out of bed and throw your covers all around, you may be more likely to treat the rest of your apartment the same way as you get ready for work.
Store Cleaning Supplies Close By
Have you ever put off cleaning simply because the stuff you need was in a different room? By making cleaning convenient, you increase the chances that you will spot clean or wipe up messes as they happen. Keep kitchen cleaners under the kitchen sink, and store bathroom cleaners under the bathroom sink to make these jobs much more efficient.
These are a few of the cleaning hacks that you can follow each day to keep a cleaner apartment. If you are looking for quality apartments for rent in Delray Beach, FL, contact us to hear about our available units today.