Five Tips To Prepare For Guests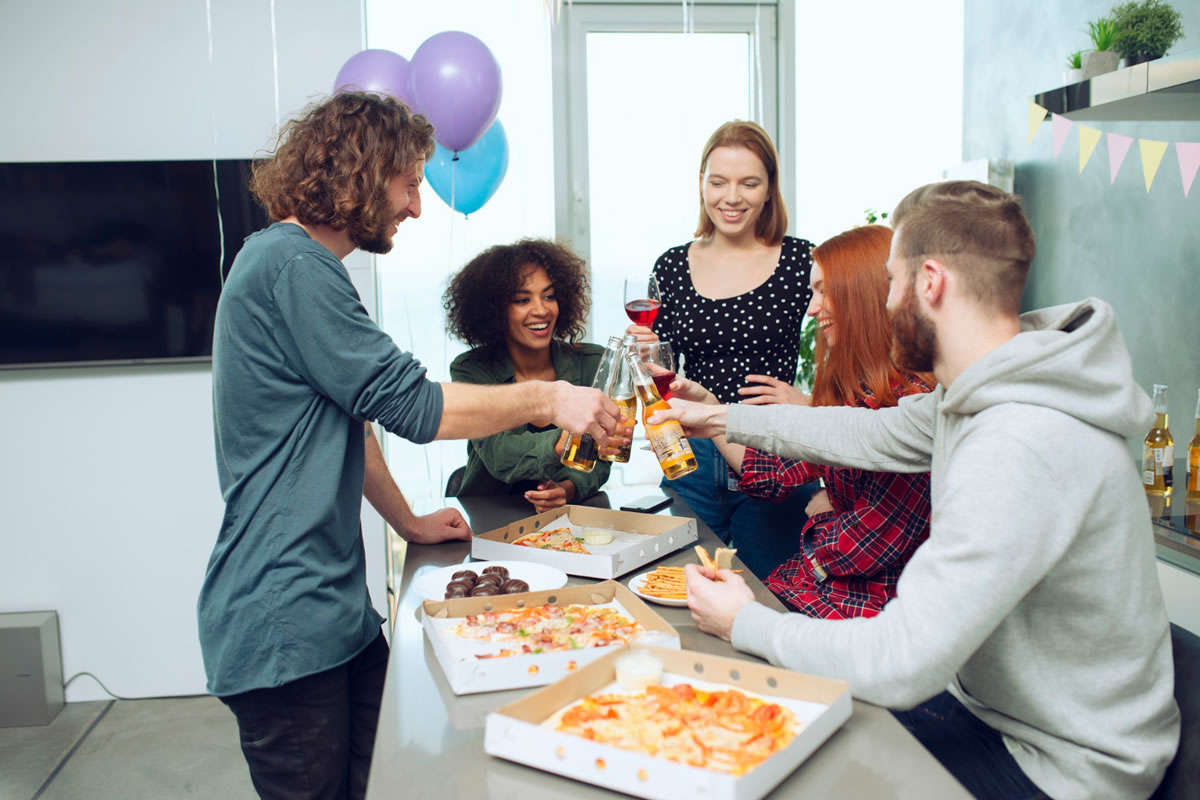 Inviting guests into your home is an enjoyable experience if you're prepared. Simple gestures go a long way in giving your guess a memorable experience, and help reduce the stress of having people in your home.
If you're expecting company, follow our five quick tips to make sure your apartment is guest-ready:
STOCK YOUR FRIDGE
Ensure your refrigerator is neatly stacked with snacks and drinks, and is easily accessible. Have some bottled waters on hand to help cut down on dishes, and to allow your guests to get drinks without searching for cups.
If they are staying the night, consider having a few simple snacks on hand, like yogurt, fruit, and sandwich supplies. Keep some plastic utensils on the counter so your guests can find them easily.
SWITCH YOUR LAUNDRY
This is important if your guests will be staying overnight. Try to have your laundry done before guests arrive, so the washer and dryer are empty if they need to use it.
Also, it's important to wash sheets, blankets, and pillowcases so your guests have clean bedding for their stay. If you're unable to get all your laundry done, at least try to have your washer free and your dryer cycle finished so the noise won't disrupt the conversation.
STOCK YOUR MEDICINE CABINET
It's a good idea to have some basic painkillers and allergy medicines on hand for guests. This will save you trips to the grocery store if one of your visitors has a headache or allergies during their stay.
Make sure medicines are kept up high in a secure cabinet to keep children from accidentally ingesting any medication.
ADJUST YOUR THERMOSTAT
If your guests are visiting from a different climate, make sure you adjust your thermostat to make sure your apartment is a comfortable temperature when they arrive. If you do not have air conditioning, open the windows or turn on some fans to get the air moving.
You will also want to have extra blankets on hand if your guests are used to warmer weather. Even if your visitors are from close by, you may be unaware of the temperature difference in your guest room, and will want to have some extra blankets or fans on hand to accommodate them.
BE PREPARED FOR A SLEEPOVER
There are many factors that may play into your guests making an unexpected overnight stay. Bad weather, car troubles, or a change in schedule may require your visitors to sleep over. Be sure to have extra pillows and clean linen. It will go a long way to make your guests comfortable.
Are you looking to rent an apartment in Delray Beach, FL? Contact us for more information or to schedule a tour of our facilities.