Six Tips to Prepare Your Apartment for a New Puppy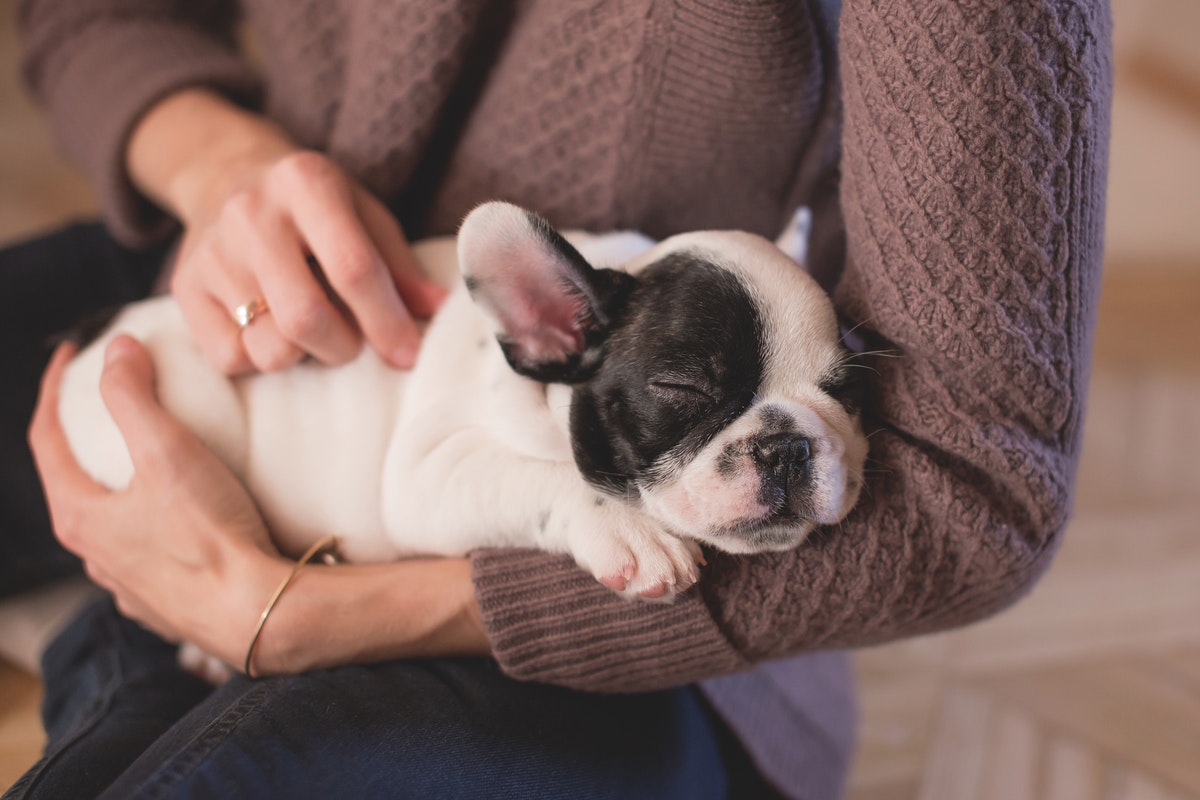 Are you excited to bring home your new puppy in a few weeks? Are you wondering how the first few weeks of training your puppy in your apartment are going to go? Puppies bring us countless hours of entertainment, joy, and love. They also bring us messes, chaos, and accidents. By being prepared for a puppy in your apartments for rent in Delray Beach, FL, you will be able to enjoy those first few weeks with your new furry friend. Here are a few tips to help you prepare your apartment for a new puppy.
Declutter Every Day
To avoid any more damage to your belongings, take the time to declutter your apartment and remove anything off the floor. Doing this every day when your puppy arrives is essential in preventing damage to your stuff. However, get used to this practice before your puppy even comes to make the transition even easier once they do.
Hide Cords
Puppies love to chew on things. It is just the truth. To prepare your apartment for their arrival, hide and secure cords, like phone chargers, plugs to your electronics, extension cords, and anything else that may be peeking out from behind your furniture. If you leave these out in the open, your puppy will likely find them and start to chew immediately.
Remove Your Rugs
To prevent damage to carpeted areas and rugs, remove them from your apartment until your puppy is potty trained. Although you cannot get rid of your carpet, you can roll any area rugs up and place them in your closet.
Get Puppy Pads
Potty training your new puppy in your apartment may present some challenges, but it is possible. Invest in some puppy pads to give your puppy a place to do its business while you are inside the apartment. This will eventually be removed entirely, but for now, it will protect you from scrubbing the floors every day.
Buys Lots of Toys and Bones
Be prepared for your puppy's arrival by getting lots of toys and bones. This will help your puppy stay distracted and give him the right things to chew. Instead of having your puppy find your shoes and your furniture, they will be able to use the new toys you bought them to chew and play with.
Get a Crate
When you are living in an apartment, it will likely be helpful to crate train your new puppy. This will teach your puppy how to have boundaries, and it will also help to create a safe puppy zone in your new place.
These are a few tips to help you prepare your apartment for a new puppy. New puppies can bring much joy and excitement to your life, but you will want to prepare as best as possible before they come home. Contact us to hear about our pet-friendly apartments for rent in Delray Beach, FL today.