8 Tips for Decorating Your First Apartment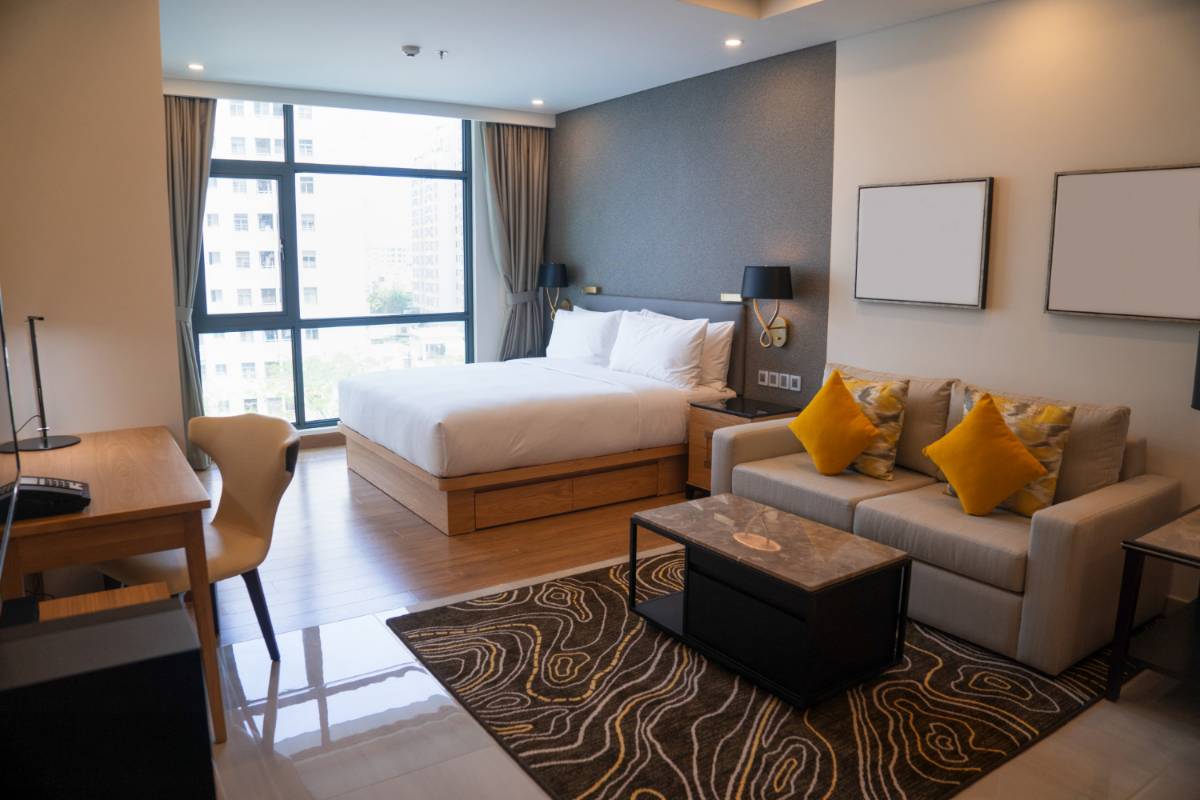 Moving into your first apartment is an exciting time with lots of challenges, but decorating shouldn't be one of those challenges. Our experts on apartments in Delray Beach, FL, offer the following tips for decorating your first apartment.
Create a nook
Whether you have an apartment all to yourself or live with a roommate, everybody loves a nook. So pick up your favorite comfy, and maybe a matching ottoman. Set up a complementary end table, a cozy blanket, and a basket with a favorite book or magazine, and your new nook will be one of your favorite apartment elements.
Add some personality
No one wants their apartment to look generic and impersonal. Give your place some personality by displaying your favorite pictures with friends and family, elements of your hobbies, and souvenirs from your travels. You can change these elements as your tastes or the seasons change to reflect any new interests, experiences, or hobbies. The best part about it is that anyone walking into your space will get a feel for who you are.
Maximize natural light
You can elevate your apartment's décor by flooding rooms with natural light. Choose light and airy window treatments instead of heavier options. Keep heavy furniture and clutter away from the windows, and try hanging a mirror facing a window to create the illusion of more natural light in your living space.
Get comfortable
Many renters get so wrapped up in making their apartment look nice that they overlook comfort. Instead, give your apartment a sense of style that highlights well-being, coziness, and contentment. Consider using neutral, warm tones, comfy throws, accent pillows, a furry rug, and soft lighting in your bedroom to be your relaxing oasis after a stressful workday.
Don't neglect your walls
It is possible to spruce up your walls without painting them. Instead, add some stylish wall decals, peel-away wallpaper, a beautiful tapestry, or some thought-provoking art. These are all great options to transform your space and should all stay in compliance with the terms of your lease, but double-check to be sure.
Embrace a minimalist lifestyle
Many decorators have built entire aesthetics revolving around straightforward, simple décor. Minimalism focuses on living an uncluttered life with lots of white space and essential furnishings. A minimalist apartment will be inexpensive to create and less stressful to maintain. It also helps you make more reasonable decisions about purchases.
Decorate with flowers and plants
Flowers and plants are refreshing and colorful ways to make your apartment more inviting. They also improve the air quality in your living space. Try to stick with varieties that evoke calm and relaxation. You can highlight your personality and style with pots that complement your décor or add a splash of color.
Invest in additional seating
Extra seating is a significant advantage for an apartment, especially if you will entertain or invite your neighbors over to get to know each other better. Consider adding some benches, ottomans with hidden storage, or decorative folding chairs.
Try using these tips when decorating your first apartment. If you haven't found one yet, call us today to tour our apartments in Delray Beach, FL.