Feng Shui Basics for Novices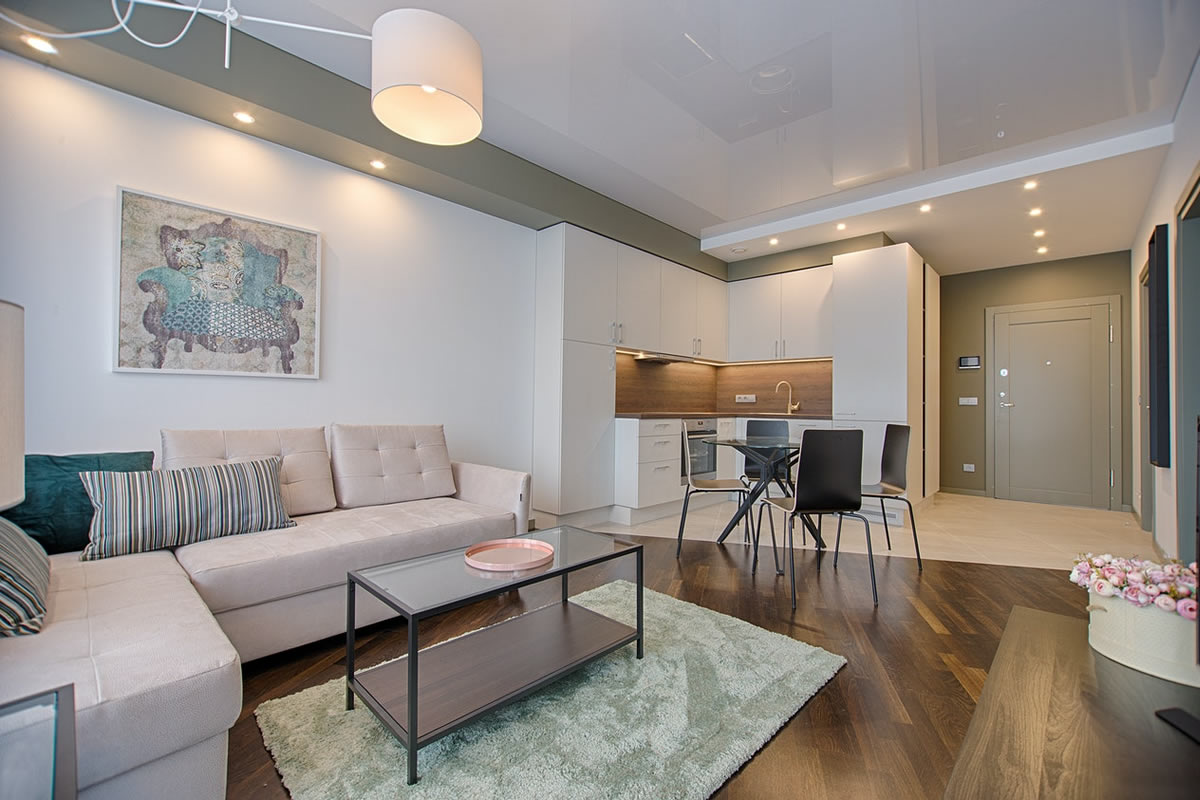 Feng shui may be a phrase you've heard tossed around every once in a while, but do you understand what it means? Well, experts from our apartments in Delray Beach, FL, are here to provide you with the feng shui basics.
What is Feng Shui?
Feng shui is founded on the belief that your environment (in this circumstance, your apartment) has power or energy known as chi. It's acknowledged that space with proper feng shui and natural flow carries good fortune, wealth, and harmonious connections with the individuals in your life. On the other hand, if your place is cluttered or contains a disruptive flow, this may lead to adverse outcomes such as poor health or financial problems. We're assuming those are two things you would prefer to bypass.
While feng shui seems complicated, apartment decorating using feng shui guides is straightforward. Here's how to accomplish feng shui in your dwelling:
Feng Shui in Your Kitchen
To create balance and positively impact health and prosperity, your kitchen should be bright, airy, and open. However, even the smallest kitchens can appear more significant with a few easy tricks.
If there's no window in your kitchen, add a big mirror to the wall so light reflects around the space and you can witness what's happening around you. After all, no one likes to stare at a wall while cooking.
In addition to natural light streaming through the windows, your kitchen should also have abundant artificial light. Add light layers to the room, including accent, ambient, and task lighting. These three kinds of illumination will create a bright and cheery room for you and your visitors to gather. Remember that a single overhead fluorescent light is not great, as it casts a harsh glow that induces headaches and eyestrain.
Feng Shui in Your Living Room
How furniture is placed in your living room can make or break the area's feng shui. Furniture should support the room's natural flow and work with the current traffic pattern.
Let's begin with the sofa: Ideally, you should place it against the wall most distant from the space's entry point. Leave a few inches between the wall and your couch. Keeping a wall behind your sofa adds comfort and security to the area.
If you don't have an open wall for your couch, place a long table or a few smaller tables behind it. Place some lamps on the tables to brighten your sofa and supply a sense of security.
As a broad rule, the way your chairs and sofas are arranged should be facilitative to conversation. For instance, speaking to your visitors will be super awkward if you're at opposite ends of the room or facing away from one another.
It's also essential to incorporate a balance of shapes. For example, ponder adding a round coffee table to the middle of your living room to permit energy to flow freely throughout the room. Couple that with square or rectangular end tables or ottomans. Squares symbolize the Earth, rectangles represent wood, and circles illustrate metal. All of these mixed elements help provide your home with a balanced feel.
We hope this helps you better understand some of the basics of feng shui. Contact us today if you are looking for apartments in Delray Beach, FL. We want to be your next home.