Five Tips to Clean Your Apartment in 30 Minutes or Less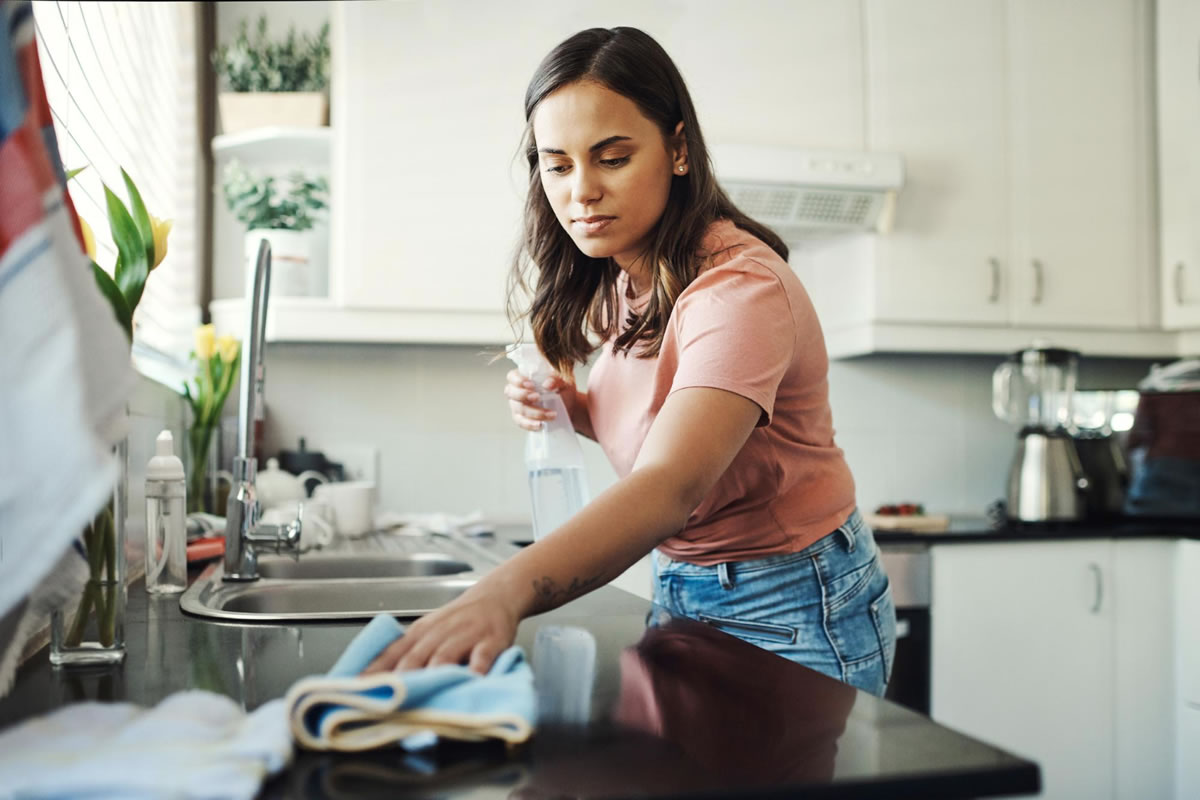 If you are anything like us, there are times when cleaning your apartment feels overwhelming. Whether having last-minute guests over or you are feeling less productive after a long week at work, sometimes you don't have the time or energy to fully deep clean your place.
If you have 30 minutes or less to clean your apartment, starting your cleaning routine from the top down is essential to make it appear cleaner and eliminate any extra work. Start with dusting cabinets, ceiling fans, etc. Then move on to the mid-areas like side tables, dresser tops, sinks, and countertops. Last, you should sweep, mop, and vacuum to eliminate dust particles that fell when you were dusting. Our expert on apartments for rent in Delray Beach, FL, offers the following tips for cleaning your apartment in 30 minutes or less.
Focus on important spaces
If the whole apartment is a mess, trick your guests and your brain into believing your apartment is clean by focusing on the areas in sight and utilized. Houseguests typically gather in a few rooms of your space. That means focusing your attention on places they will be, like the bathrooms, kitchen, and dining room. Don't waste precious time worrying about your laundry room or bedroom if guests will not be using them.
If you do not have guests coming to visit, think about the rooms you are in most frequently. This might mean starting with your kitchen, living room, and bathroom and waiting to clean the bedroom and other areas when you have more time to spare.
Clean your countertops
Cleaning your countertops and tables is an excellent way to make your apartment appear cleaner. It will also make the whole space look brighter and more prominent. Even if you're not deep cleaning your surfaces, you will have a clear line of vision. If you have visitors coming, they will have a place to set their drinks down. Because you have cleared them off, cleaning will be easier when you have time to get around to it.
Clean your floor
Clearing debris and clutter off your floors will make a significant difference, though deep cleaning or mopping your flooring might not be necessary. Make sure your dirty clothes are safe in the hamper, and put away the pile of shoes by the door. Make sure to throw away any garbage you encounter and vacuum your floor to get rid of dust to instantly make your apartment look cleaner.
Make it smell good
You can make your place feel inviting and warm with a fresh scent. Plug in an air freshener or light a scented candle to freshen up your apartment. An appealing aroma in your space can mimic the effects of a clean apartment. You can fill your space with a pleasant scent by baking a dessert or meal, lighting a candle, or using a scent spray.
Clean up and put away dirty dishes
Dirty dishes create a health risk and a physically unappealing atmosphere, whether around the house or in the sink. This is an essential part of the 30-minute cleaning process. Your apartment will automatically feel cleaner if your dishes are cleaned and put away.
These tips for cleaning your apartment in 30 minutes or less will leave your place looking comfortable and appealing, even though it isn't spotless. Contact us today for more information on apartments for rent in Delray Beach, FL.