Five Tips to Decorate Your Apartment to Optimize Style and Space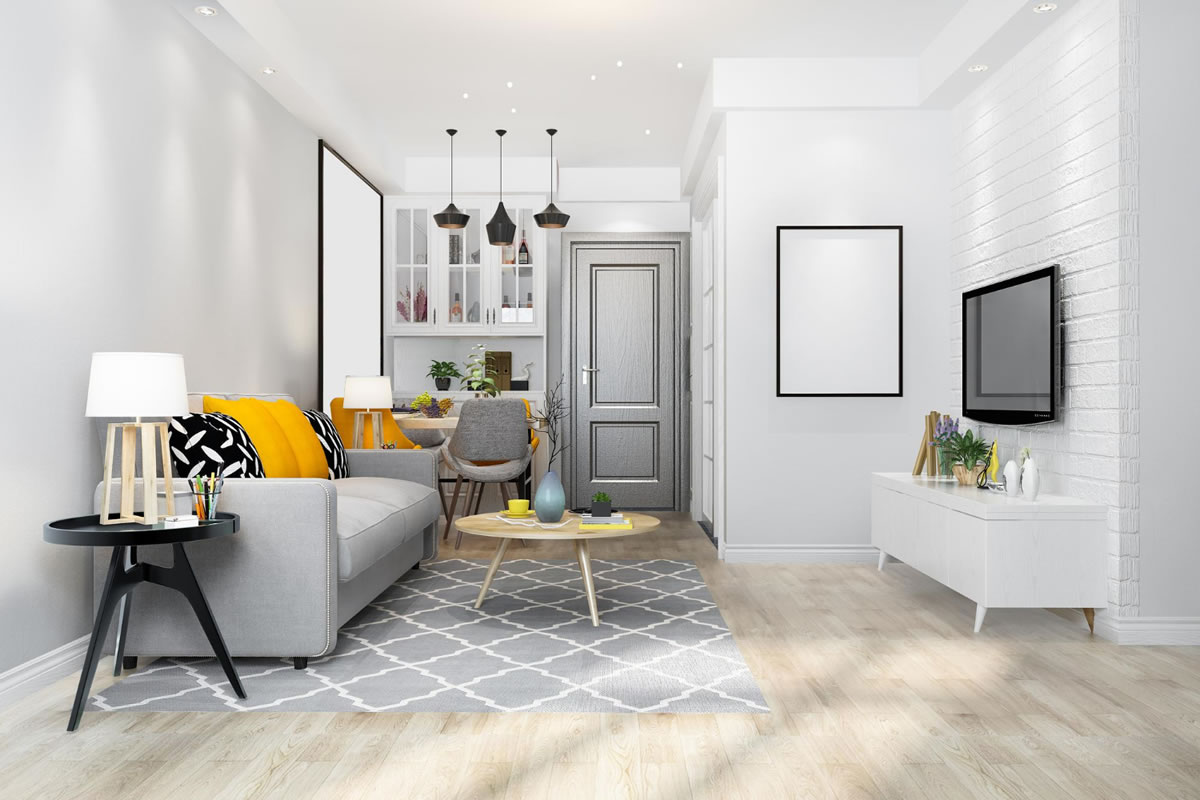 There is only so much multi-purpose furnishings you can locate to maximize functionality and so many mirrors you can suspend to make the space look larger. Whether you desire to refresh an existing space or move somewhere new, the project should spark your imagination and be lots of fun. Experts from our apartments in Delray Beach, FL, offer the following tips for apartment decorating to optimize space and style.
Start all over
Now is the ideal time to purge your collected junk and start fresh. Particularly if you are young, it is crucial to get rid of some of the décor and furnishings you have kept around since your college days and invest in something with better quality. Plus, space is an issue. So get rid of any old, cheap furniture and décor that does not bring you joy. Instead, purchase some new, high-quality furnishings that represent your style and character.
Be realistic
Walk through the space and picture yourself living in it. This is a perfect way to determine the floor plan before deciding on furnishings. First, think about what you do in your home and where the elements that help you will work with your apartment's setup. For example, if you do lots of work at home, a desk is necessary. So, determine where you want it to be to decide the size and style that will fit with the rest of the room. If you do this with every area of your apartment, you will have a better idea of precisely what you need to achieve functionality. Then you can move on to finding those pieces that compliment your style.
Use distinct color schemes in each room
Small apartments usually only have a few rooms to work with, so it is essential to give each room its own style and personality. First, start with a specific color palette so that when you move through the rooms, every space feels distinct, from the décor to the walls. Once you have determined the color scheme of each room, you can begin buying décor to fit each space's color scheme and theme.
Buy furniture in appropriate sizes
Buying furniture on the correct scale for a small apartment requires an understanding of creating optimal flow in a space, thoughtful planning of the area, and plenty of measurements. For example, it wouldn't make sense to buy a massive over-sized couch for a tiny living room or a dining table that seats 10 for your unassuming dining area. You want your home to feel spacious and inviting, not crowded and uncomfortable.
Use multi-functional pieces
It is essential to invest in furnishings with multiple functions for conserving space. But there are still a few ways to work with the things you already own. For example, take advantage of your vertical space. Use it to hang that painting you did not want to part with, add some floating shelves, or add new wall-mounted lights.
Use these tips to optimize space and style in furnishing and decorating your apartment. Call us now if you are looking for apartments in Delray Beach, FL, and schedule your tour.