Making an Overnight Guest Feel Pampered for Less than $100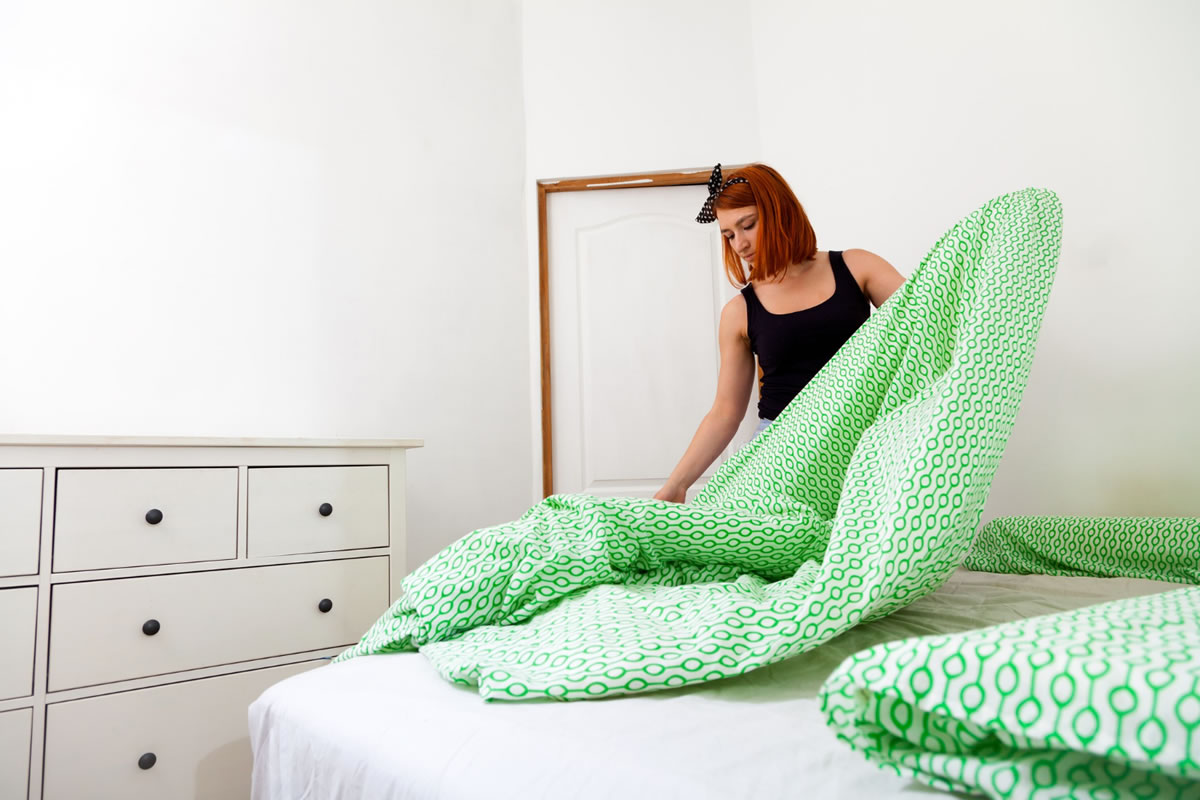 When you're welcoming an out-of-town guest overnight, it's a chance to let your natural inclination for hospitality truly shine. But if you're on a strict budget, it can also be a relatively stressful task. So experts from our apartments for rent in Delray Beach, FL, assembled these tips and tricks for the budget-conscious host or hostess. Try these measures to welcome your visitor (or visitors) without busting the bank:
Keep snacks and drinks accessible
As a visitor in someone else's house, you likely don't feel comfortable just barging into the kitchen and taking whatever you like. The same is true of somebody staying in your dwelling. So give them unlimited access to snacks like granola bars, crackers, and fresh fruit by putting some right in the guest room with some bottled water. Bonus points if you buy a Keurig and some K cups or other coffee maker that sits right beside the snacks.
Change the sheets
Changing the sheets before each house guest is basically the bare minimum for guest room care. Even if the sheets on your guest bed are clean, you might still want to consider upgrading to a more satiny set if the show sheets aren't very relaxing. Also, make sure that there are lots of pillows, supplementary blankets if required, and anything else your guest might need for sleeping.
Present a loose itinerary
Your itinerary will vary slightly depending on whether your visitor comes during your work week or on a weekend as a mini-vacation. If you're heading out to work for the day first thing the next morning, leave your guest a checklist of things to do in the vicinity, provided that they're walkable, and you've also left an additional key. On the other hand, if you're entertaining your guest on a Saturday or Sunday, you can keep the itinerary on hand. Just be certain you have something prepared and consider your audience.
Assemble a toiletries basket
Chances are your guest will remember to bring their toothpaste and shampoo, but wouldn't it be lovely to have them on hand if they forget something? Shop the travel aisle at Target or other local stores for mini bottles of hair care products, toothpaste, a toothbrush, and any other essentials you think your visitor might need. The components for your toiletries basket should only cost about a dollar apiece, so even if you fill it to the top, you shouldn't be pushing your budget very far. Next, roll up towels, a washcloth, and any other additional linens and stick them in the basket resort-style.
Offer them a welcome cocktail
Odds are you already have some spirits in the cabinet, so you might as well employ it to welcome your visitor. Craft a few cocktails or an entire pitcher of sangria to honor their arrival. Have them ready to go when your guest arrives and toast to his secure travels. Try a simple Bay Breeze with vodka, cranberry juice, and pineapple juice, or a refreshing margarita for a summery drink.
Use these tips for making an overnight guest feel special for less than $100. And call us if you need apartments for rent in Delray Beach, FL.