Nine Things You Need In the Car for a Family Roadtrip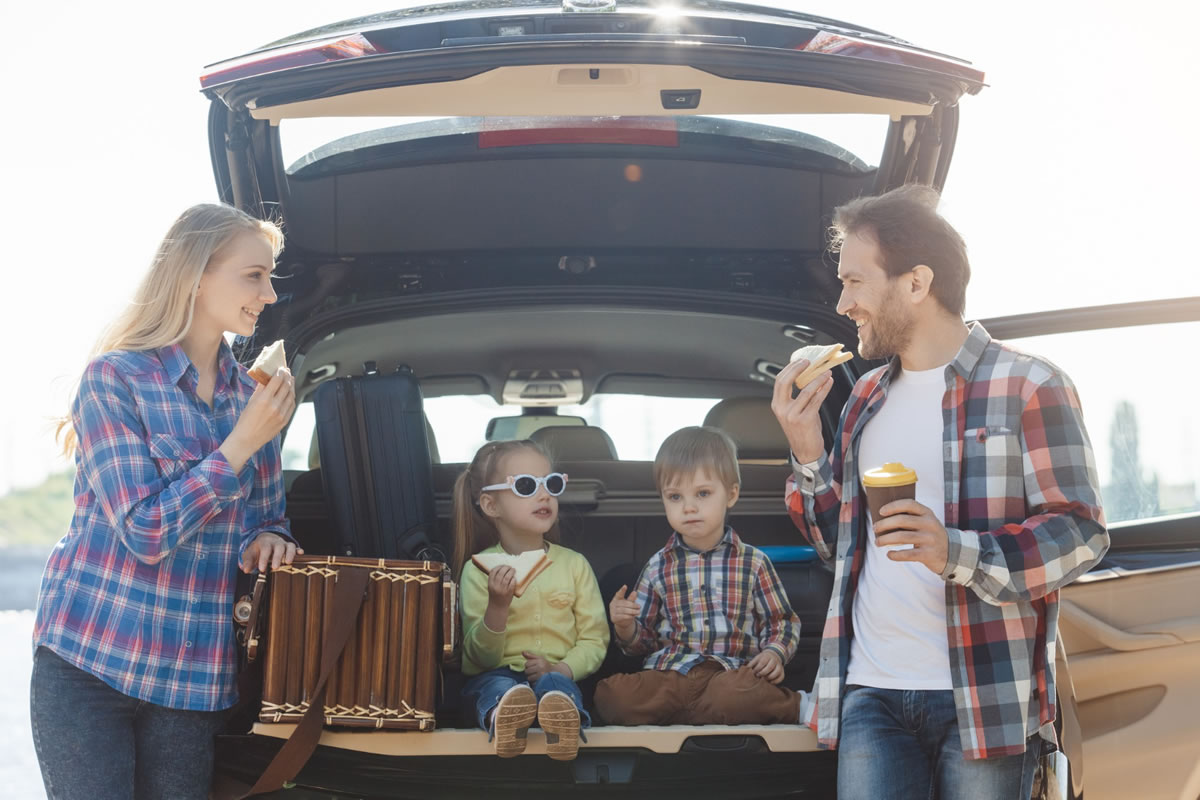 When you plan a road trip with your household, there's more to do than just book accommodations and gas up your car. You also need to plan properly for the actual driving share of the trip, especially when you bring small kids along. While teens will likely be completely content to sleep and text for the course of the trip, younger kids are going to require a bit more amusement and maintenance. So experts at our apartments in Delray Beach, FL, want you to make sure you have these nine must-haves in your automobile before packing up the suitcases:
Snacks and drinks –
You might feel like road trips are a time to indulge, but if you're driving on the road for days at a time, you should keep both nutritious and junky snacks on hand to keep everyone happy. So pack a cooler with grapes and carrot sticks and bring some confections and pretzels. Add juice packs and water bottles and position the cooler where kids can reach it.
Toys and gadgets
If you get out on the road without the iPad, you'll have a revolution on your hands. Double-check that you have all of your kids' favorite toys and gadgets, including coloring books and crayons, iPods and iPads, and everything else they can't live without.
Books
Books might appear antiquated items in an era of tablets and eReaders, but you'll be happy to have them if the charge runs out on all your gadgets. Let your kids choose a series they enjoy and stock up on all the books in case your little ones rip right through them.
Travel potty
If you're right in the middle of potty-training your toddler, the process won't cease for a family vacation. So pack up the travel potty, too.
Hand sanitizer
You never know the condition of rest stop restrooms and fast-food eateries, so be equipped. Reserve plenty of hand sanitizer for your trip and distribute it liberally.
iPod
Keep a playlist queued up before you put the car in drive. Of course, you don't need a list that's developed to last for the course of your road trip, but it should at least get everybody pumped for a few hours straight out of the gate.
Blankets and pillows – If you're lucky, your kids will likely sleep for most of the ride. Increase your chances by loading the backseat with tons of blankets and pillows. This also helps if your clan can't seem to settle on the AC temperature.
DVD player
When the iPad has lost its charm, and your kids have already completed the last chapter book in their series, you can't go wrong with a film. Pop one in the DVD player when you are frantic.
List of tech-free games
Not every competition requires batteries. I Spy and the License Plate Game are great choices if you have children who like to play with others rather than a virtual video game competitor.
Gather all these things for your family roadtrip. And Call us today if you are looking for apartments for rent in Delray Beach, FL. We are here to help!