Proper Etiquette For Communal Apartment Grills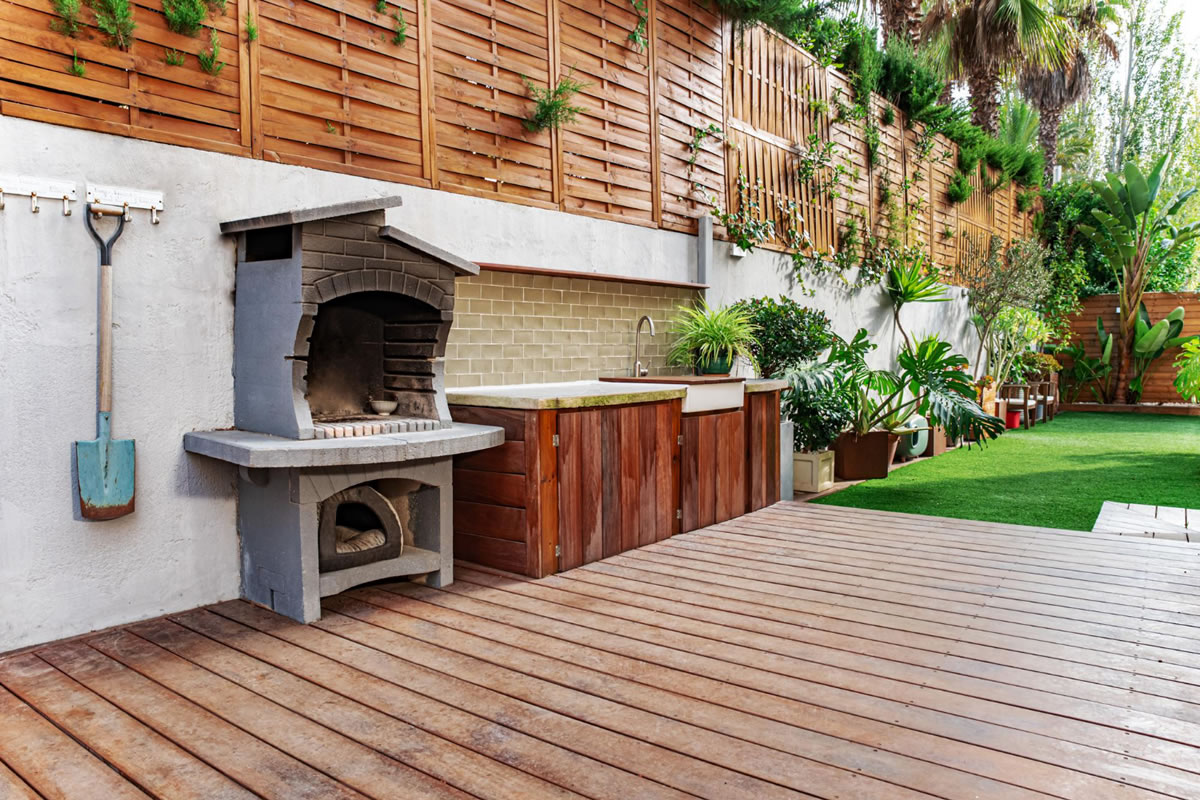 For millions of Americans, grilling outdoors is a favorite pastime. However, it's not usually as simple as putting up a grill in the backyard for apartment dwellers. Not all of us have a veranda, deck, or patio to set up an apartment grill. In addition, many states and cities have laws banning grilling, open flames, or propane use on porches in multifamily dwellings.
Enter the underrated, undervalued, underutilized neighborhood apartment grill. Whether grilling for yourself, your household, or the whole complex, community grills are an excellent way to cook up burgers, hotdogs, and brats, provided you observe a few considerate rules so everybody can appreciate the fun.
Learn the unwritten apartment grill regulations
If you're fortunate enough to reside in a complex or development that offers a community grill, you can relish holidays and weekends broiling, charring, and roasting to your heart's content as long as you follow the rules of sharing and caring.
1. Schedule your grill time
If your complex directs you to book grill time, do it. Be ready to grill at your designated time, and be finished when scheduled, as others might be waiting. And just because you don't notice somebody operating the grill doesn't mean you can glide in without reservations.
If you don't need to schedule ahead of time, that doesn't imply you shouldn't be ready. Collect everything you require and be prepared to go before you begin at the grill to maximize your time.
2. Don't hog the grill
If your neighborhood grill doesn't include a signup schedule or stated restriction on time, be thoughtful and don't bogart the grill. Even if there's no one clearly waiting on you, conclude as fast as is demanded for your food to be finished and don't delay. You never know who's observing from a window for you to finish up. Don't prepare a week's worth of meals. Grill what you require and move on. If people are waiting, offer to share the grilling space if you can. And if there are numerous grills, don't monopolize the counter space.
3. Don't set the area on fire
Remember, you're playing with fire. Avoid horseplay near the grill. No showing off flipping burgers in the air like you're some famous chef. Don't let children play around the grill, and keep them at a safe distance. Pay attention and dodge distractions. Never leave your grill unattended, as a minor flare-up can evolve into an out-of-control fire before you realize it.
Avoid using lighter fluid unless it is allowed and needed. Lighter fluid is only for charcoal grills. A standard gas grill with a propane tank won't require it. And never use lighter fluid on a fire that is already burning.
Watch your drinking. We understand grilling and beer go together, but the more you consume, the more you will restrict your capacity to focus on what you're doing or be more likely to knock something around. Bring a spray bottle full of water if a fire extinguisher isn't supplied. Nothing will disturb your neighbors more than you setting the lawn on fire.
These are just some of the rules for using the community barbecue grill. Contact us today if you need apartments in Delray, Beach, FL. We want to help you find your next home.