8 Apartment Cleaning Essentials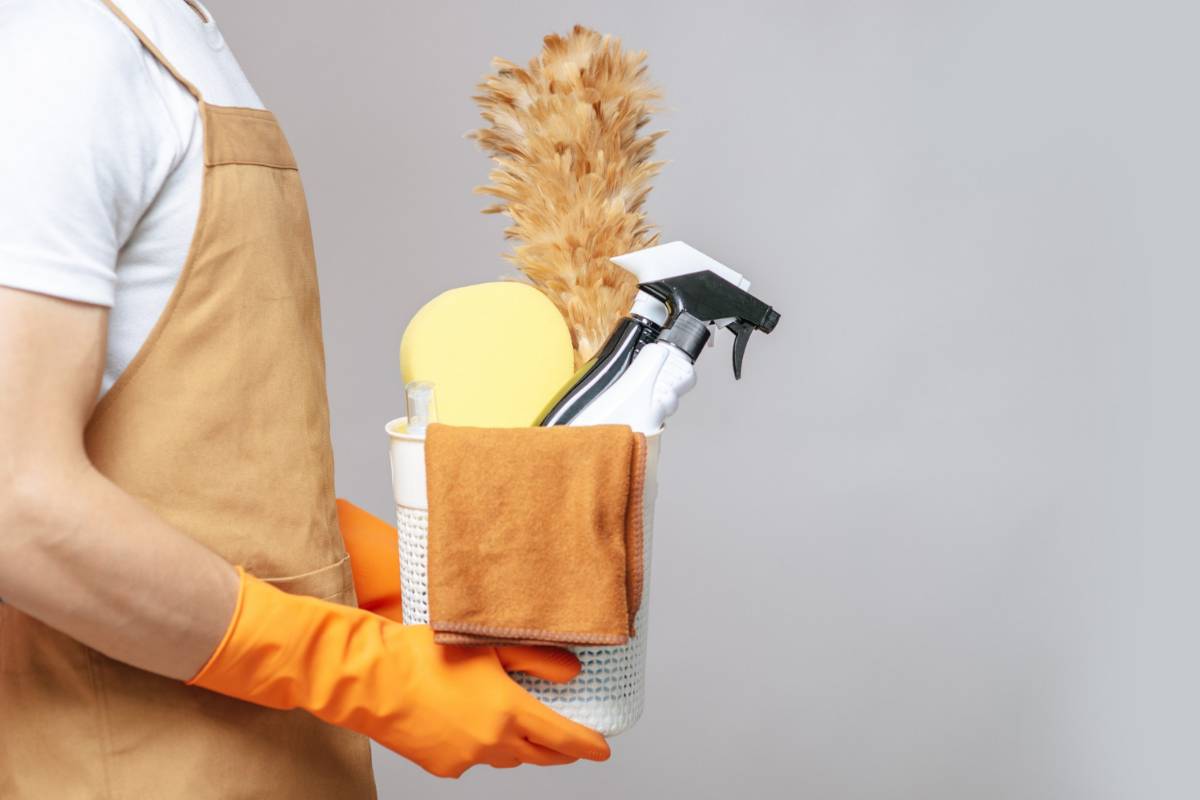 As you move into your apartment, you may find yourself reaching for paper towels, disinfecting wipes, and cleaning rags. You may have also realized that you did not stock up on any of these cleaning essentials before moving into your space. Although your apartments for rent in Delray Beach, Fl are move-in ready for you to enjoy from the first moment, you still likely want to enhance the space with your own cleaning touches. When you first move in, make sure that you stock up on these apartment cleaning essentials.
Vacuum
As you move into your apartment, you will quickly notice that the carpets and floors need to be cleaned. A vacuum should be one of the first purchases you make to keep your floors well-maintained. Many people rave about stick vacuum cleaners for apartments, as they are both small and easy to maneuver.
Window Cleaner
You should keep your cleaning caddy stocked with window cleaner, as you will likely want to keep your apartment windows clean and smudge free. This cleaning job is often neglected until the issue becomes highly noticeable. You can also use glass cleaner to keep your mirrors looking great, so this will serve multiple functions in your apartment.
Duster
Because of the shared spaces and ventilation, apartments can become dusty rather quickly. You should keep a duster, dusting polish, and dusting rags handy to make these jobs simple during your cleaning routine.
Toilet Cleaner
Cleaning your toilets should also be a routine cleaning job that you do not neglect. Keep some toilet bowl cleaner inside your bathroom cleaning caddy to make this job easy each week. Simply put some in the toilets, scrub them clean, and your job is done.
Cleaning Gloves
Gloves are another necessity that you will not want to forget when moving into your apartment. In fact, these gloves can come in handy on move in day, in case you notice any grime or dirt that needs cleaned right away. Keep a few extra pairs in the event that you want to toss them when the job is done.
Bucket
Many people may forget about keeping a bucket in their apartment, but it is always good to have one nearby. Buckets can be helpful when you are mopping, mixing up some cleaning solutions, or just doing some outdoor jobs on your balcony or patio.
Dish Soap and Sponges
Do not forget about kitchen cleaning tasks, like washing dishes. You should always keep some dish soap, sponges, and dishwasher detergent under the kitchen sink to make these jobs easy. It is likely that you will have these supplies on move in day so that you can clean anything that needs immediate attention.
All-Purpose Spray
All-purpose cleaners are perhaps one of the most important cleaning solutions you will need in your apartment. This spray can be used on mostly all of your surfaces, so you will likely go through this quickly as you clean. These sprays will help to keep your apartment both clean and disinfected all the time.
These are some of the necessary cleaning supplies you will need to keep your apartment clean, tidy, and organized all the time. If you are ready to move into your own space, take a look at our apartments for rent in Delray Beach, FL. You will be stunned by the beautiful, well-kept grounds and spacious units. Contact us to schedule your tour of our apartment complex and see for yourself today.