Advantages of a Furnished Apartment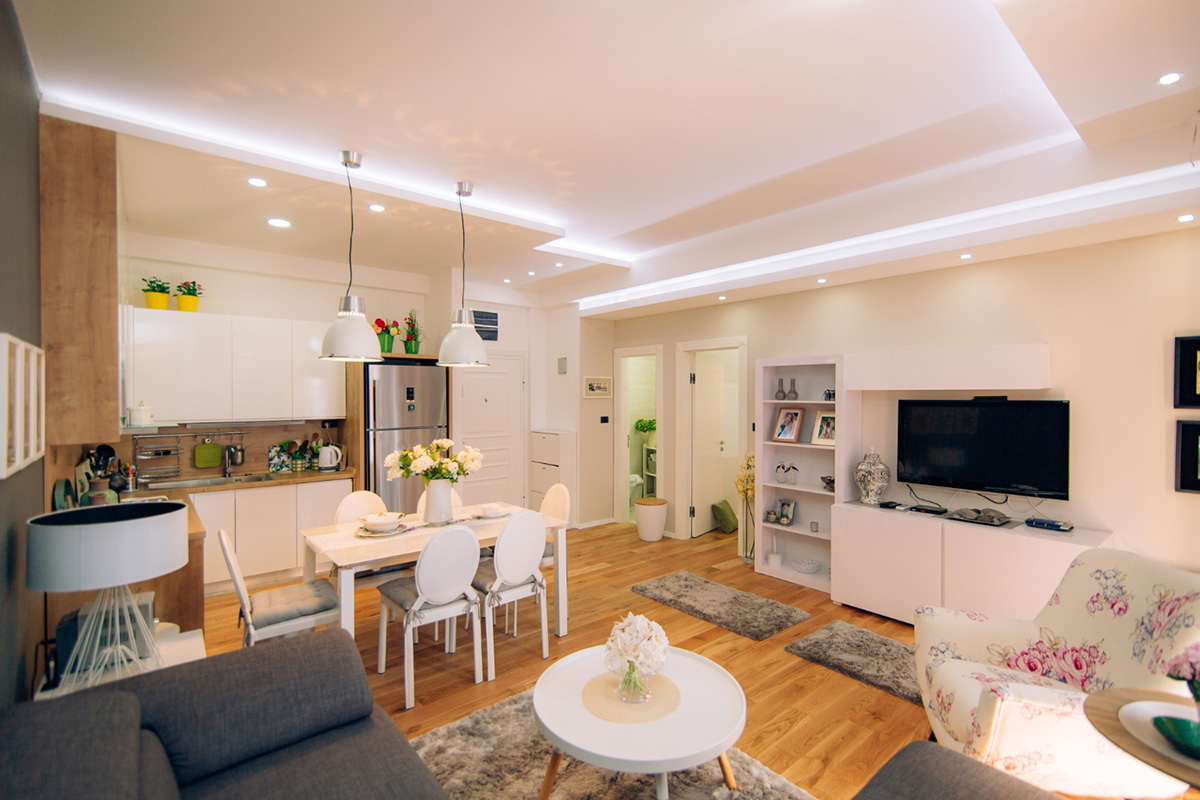 Delray Beach, FL is a popular tourist destination located in Palm Beach County. Located along the Atlantic coast, visitors flock to this city for its pristine beaches, vibrant nightlife, and charming downtown area. If you're looking for an apartment to call home in this beautiful city, you should consider a furnished apartment. In this blog post, we'll explore the benefits of a furnished apartment that will make your stay in Delray Beach even more enjoyable.
1. Convenient and Cost-Effective
Moving can be a hassle, and finding furnishings for your new home in Delray Beach can be quite costly. You'll need to purchase furniture, appliances, and other household items, all of which can add up quickly. When choosing a furnished apartment, you'll be able to move in without worrying about buying furniture. A furnished apartment is cost-effective since it eliminates the need to purchase items that you may not need in the future.
2. Comfort and Style
Furnished apartments are professionally decorated, and their furnishings are handpicked to create a warm and cozy living space. From comfortable couches to stylish bed frames, you'll be able to relax and enjoy your new home. Furnished apartments in Delray Beach are fully equipped with high-quality appliances, including dishwashers, washing machines, and dryers. You'll have everything you need to live comfortably and in style.
3. Flexibility
One of the best things about a furnished apartment is the flexibility they offer. You can rent a furnished apartment for as long or short a time as you need, with the option to extend your lease when necessary. Furnished apartments give you the freedom to choose the length of your stay without worrying about furnishing your apartment temporarily.
4. Ready for Move-In
Moving can be stressful, and preparing your new home can add to that stress. A furnished apartment is the perfect solution for those who need a quick and stress-free move-in experience. Your new home will be ready to live in as soon as you move in. You won't have to worry about setting up furniture or unpacking boxes. Furnished apartments expedite the move-in process, allowing you to enjoy your new environment as soon as you arrive.
5. Saves Time and Effort
Furnished apartments save you time and effort during your move. You won't have to devote days to selecting and buying furniture pieces, which can be overwhelming and time-consuming. When you choose a furnished apartment, you can spend time getting to know your new city instead of preparing your home. The time you save can be spent exploring Delray Beach's attractions, such as the historic downtown area, the gorgeous beaches or the vast nature reserves.
Conclusion
In summary, furnished apartments offer many advantages when searching for apartments for rent in Delray Beach, FL. They are convenient, cost-effective, stylish, and flexible, providing a comfortable living space without the stress and strain of furnishing your home. Furnished apartments are the perfect solution for those who want the benefits of a beautiful and comfortable home without the added expense and time commitment of purchasing and moving furniture. So if you're looking for a stress-free and stylish apartment living experience, contact Blu Atlantic Apartment Homes today!