Bathroom Color Ideas To Transform Your Space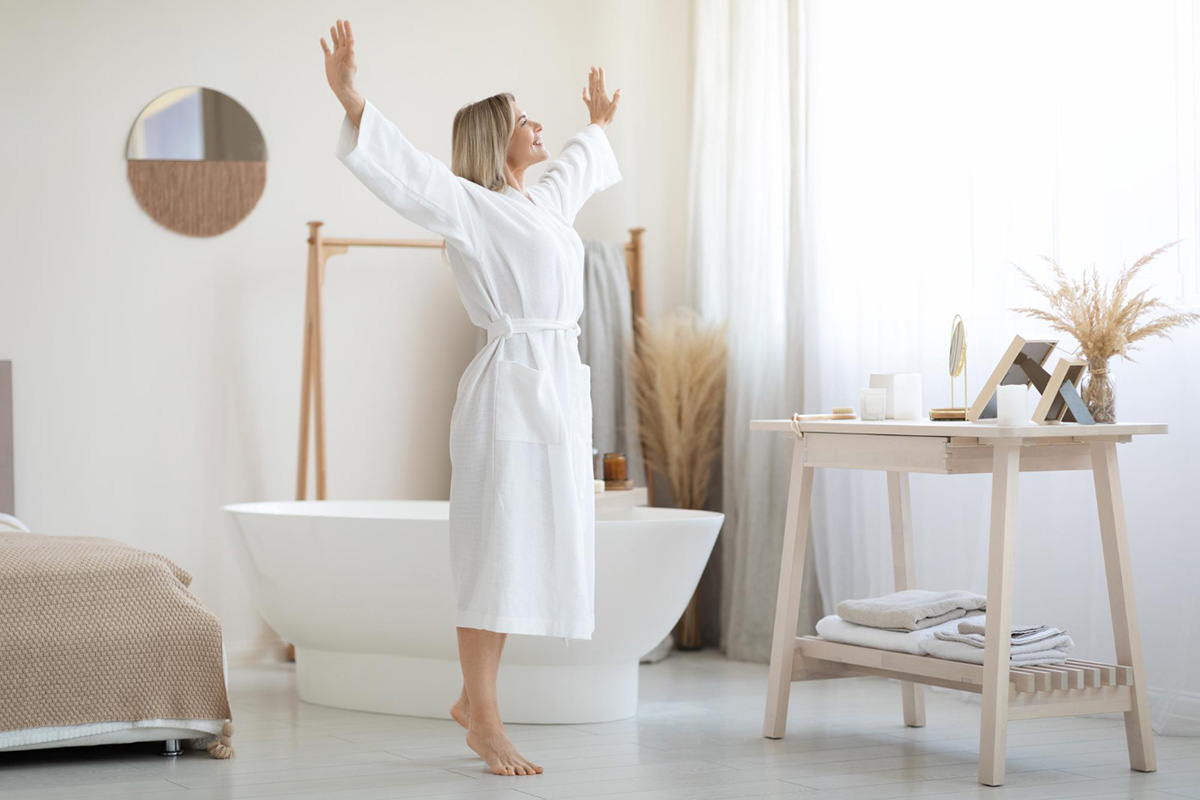 Designing your bathroom can be a fun and rewarding task. Not only is it a space that is functional, but it's also a room where you can relax and unwind from a busy day. One of the easiest ways to transform your bathroom is by adding a pop of color. Whether you choose a bold and vibrant hue, or something more subdued, the right color can completely change the feel of your space. In this blog post, we'll be exploring some bathroom color ideas to help you create the perfect atmosphere in your home.
Calming Blue
One of the most popular colors for bathrooms is blue. This hue is a great choice if you're looking to create a soothing and relaxing atmosphere. Pale blue walls paired with white accessories will give your bathroom a spa-like feel. If you want to make a bolder statement, try a darker shade of blue on the walls and pair it with metallic accents, such as gold or silver.
Energizing Green
Green is another great color for bathrooms, as it represents growth and renewal. Light green walls with white accents can make your bathroom feel fresh and clean. However, if you want to go for something bolder, try an emerald green or a lime green. These hues are perfect for accent walls or for adding bursts of color to your space.
Romantic Pink
If you're looking to create a romantic atmosphere in your bathroom, consider using shades of pink. Pale pink walls with white accents can make your space feel soft and whimsical. However, if you're feeling bold, try using a brighter shade of pink, such as magenta or fuchsia, to add a pop of color to your space. Pair these shades with black or white accents to create a chic and sophisticated look.
Classic White
White is a classic and timeless color that can work in any bathroom. Crisp white walls paired with natural wood finishes can create a warm and inviting atmosphere. If you want to add a little interest to your space, try using different shades of white and textures, such as marble or shiplap.
Moody Black
For a dramatic and sophisticated look, consider using black in your bathroom. Black walls paired with white accents can create a bold contrast that is both elegant and modern. If you're not ready to commit to black walls, try using black fixtures, such as faucets or mirrors, to add a touch of drama to your space.
Conclusion
Your bathroom should be a reflection of your personal style and taste. Whether you choose calming blues or energizing greens, the right color can transform your space into a sanctuary. Don't be afraid to try something bold and daring, as it can often lead to some of the most beautiful and inspiring designs. Remember to have fun and experiment with different color combinations until you find the perfect one for you. If you're looking for apartments for rent in Delray Beach, FL where you can showcase your new color scheme, contact Blu Atlantic Apartment Homes today to schedule a personal tour.