Celebrate Gatherings in a Small Space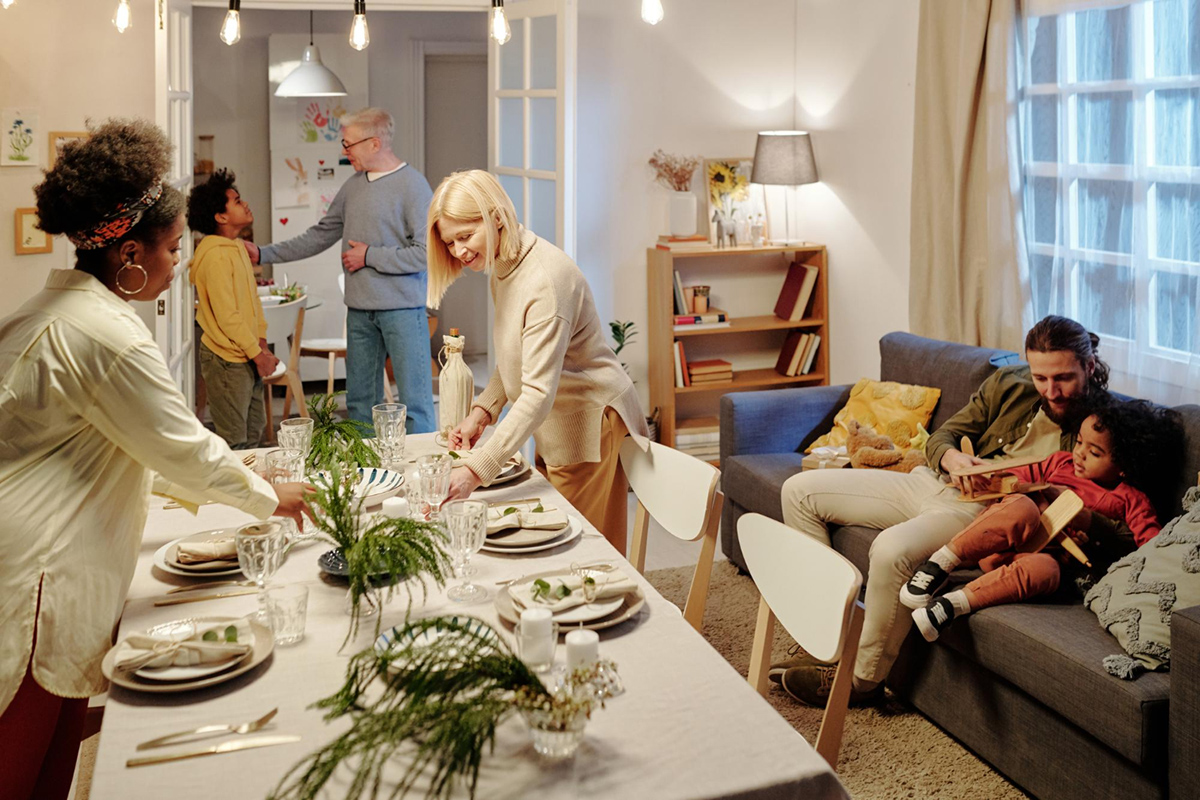 Do you feel like you don't have enough space to plan your perfect gathering? Whether it's a family dinner, a birthday party or a special occasion, a small space doesn't have to limit your creativity. In fact, it can even lead to more imaginative solutions! In this blog post, we'll explore some tips and tricks on how to celebrate gatherings in a small space.

Plan ahead
Before you start inviting people, make a plan that works for your space. Think about the number of people and how you can fit them comfortably - you don't want your guests feeling claustrophobic. You can also consider having a standing-only party, with a buffet table instead of a seated dinner. If you decide to have seats, consider folding chairs or benches that you can put away when you're not hosting.
Decorate creatively
With a small space, you want to make every inch count. Decorate with colorful lights, streamers, and balloons to create a fun, festive atmosphere. Also, use height to your advantage by adding decorations on walls or hanging items from the ceiling.
Simplify your menu
Hosting in a small space also means you will have to simplify your menu. Don't try to fit a whole Thanksgiving feast into your tiny apartment. You can have a casual cocktail party where you serve finger foods, or have a potluck where everyone brings a dish. You can also consider catering or ordering out.
Use space-saving tools
There are many space-saving tools that can help you create a more accommodating environment. Think about getting extendable dining tables, foldable chairs, or even a murphy bed. If you want to create more room, you can also consider moving furniture around to free up more space. In the end, make sure your guests can move around your space comfortably.
Make it cozy
When you have a small space, it's important to make it as cozy as possible. Think about using soft lighting and candles for ambiance, and adding comfy throw pillows and blankets for guests to lounge on. You can also add a playlist to set the mood and make the space feel inviting.
Conclusion
In conclusion, hosting gatherings in a small space doesn't have to be a challenge. By planning ahead, simplifying the menu, decorating creatively, using space-saving tools, and making it cozy, you can create an unforgettable evening for you and your guests. Remember, it's not about the size of your space, it's about the memories you create. Happy hosting! If you are seeking for apartments for rent in Delray Beach, FL, get in touch with Blu Atlantic Apartment Homes today for a personal tour.