Daily Cleaning Tips to Follow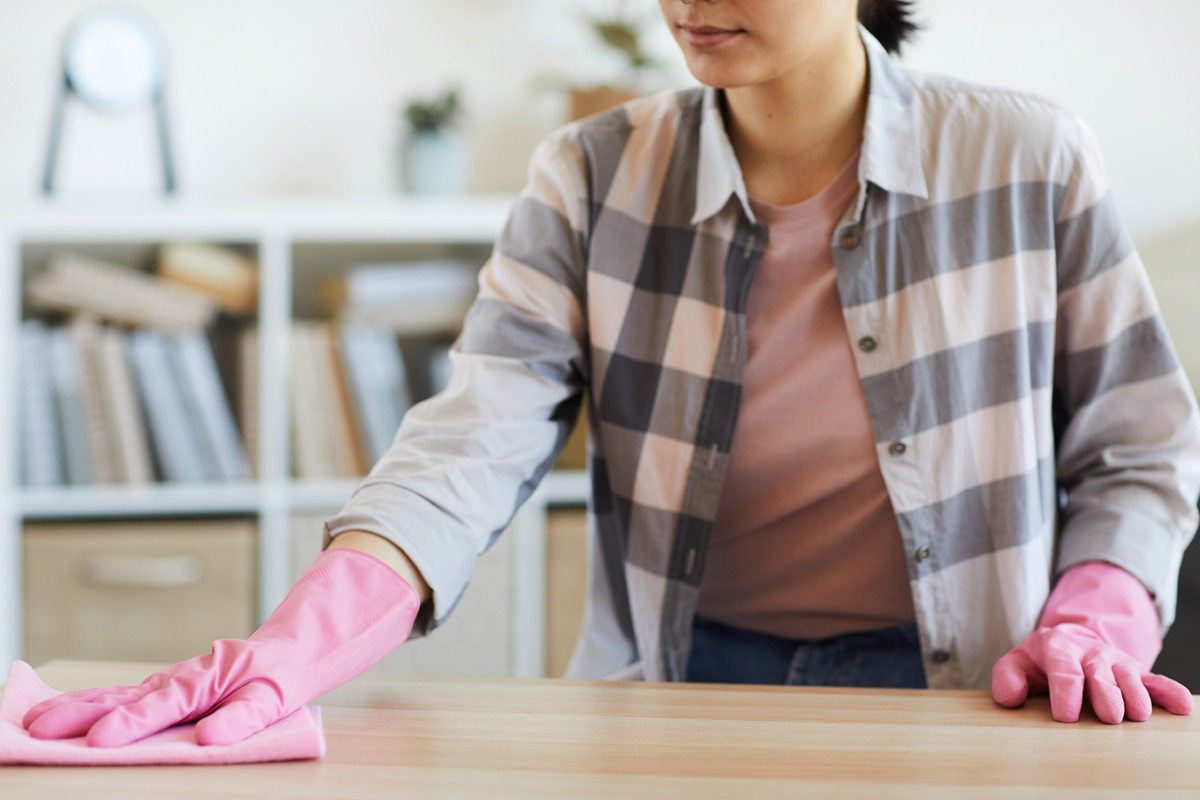 Whether it is your home, office, or any other place that you spend a significant part of your day, keeping it clean and hygienic should be your top priority. While cleaning might seem like a never-ending chore, don't despair. By following some everyday cleaning tips, you can keep your surroundings sparkling clean with minimum effort.
Start with Decluttering
The first step in any cleaning routine should be to get rid of things that you no longer need or use. This not only creates more space but also makes it easier to clean. Start by going through your drawers and cupboards and getting rid of anything that you haven't used in the past six months. This way, you can create more space and keep your belongings organised.
Clean As You Go
One of the best ways to keep your space clean is by tidying up as you go about your day. If you cook, clean as you go and make sure to put all the utensils and pots away once you finish. Do not leave laundry piled up until the end of the week, wash and put it away as soon as possible. The same goes for any other messes, spills or stains you see around the house.
Reduce Clutter
A cluttered space is hard to clean, so it's important to reduce the amount of clutter in your living spaces. Donate or sell items that you don't use regularly. Keep the surfaces clean enough so that you don't have the clutter of piling mail or random items on counters and tables. Take a quick sweep around your living spaces and clear up anything that doesn't have a home. This will make cleaning and day-to-day living so much easier.
Choose the Right Products
Using the right cleaning products can make all the difference, especially when it comes to efficiency. Make sure to check the label and instructions before buying or using any cleaning products. You can also opt for more eco-friendly and natural cleaning solutions. White vinegar and baking soda are all-purpose cleaners that you can use to clean most surfaces without any harsh chemicals.
Regular Cleaning Schedules
Create a cleaning schedule that works and try to stick to it. For example, laundry on Mondays, dusting on Tuesdays, deep cleaning the bathroom on Wednesdays etc. This way, cleaning does not seem like a daunting task that you have to tackle all at once. Additionally, maintaining a regular cleaning schedule also reduces the amount of cleaning that needs to be done in the long run.
Conclusion
In conclusion, cleaning does not have to be an all-consuming task. By incorporating these daily cleaning tips, you can keep your home or workspace clean, hygienic and organised with minimal effort. Remember, cleaning regularly will make it a breeze to keep your home tidy and free of clutter. So, why not take the first step towards a cleaner space today? If you are looking for beautiful and spacious apartments for rent in Delray Beach, FL, Blu Atlantic Apartment Homes offer the perfect home for you. Contact us today for a personal tour.