How to Live Harmoniously in a Co-living Apartment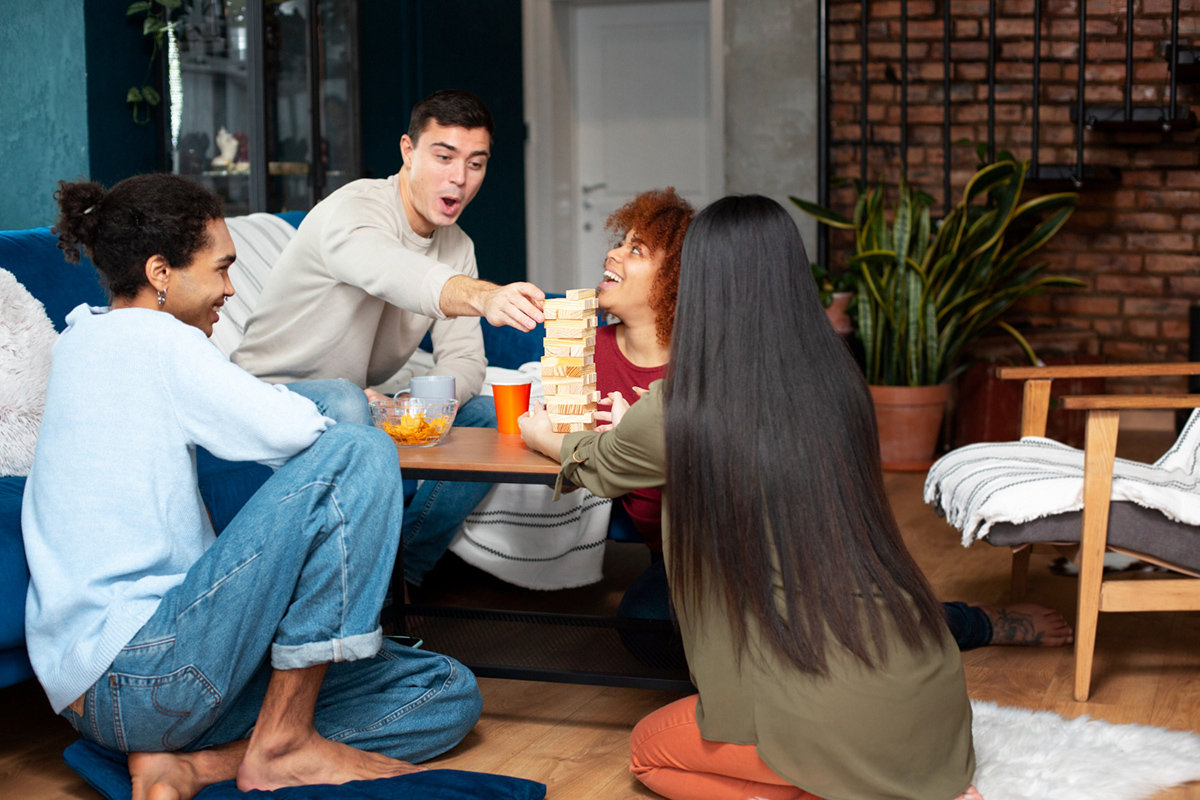 Living with roommates can be both exciting and challenging. Co-living has become an increasingly popular housing option in major cities where people look for more affordable and social living arrangements. In a co-living apartment, you typically share a living space with other people from different backgrounds, with different habits and personalities. It may feel overwhelming at first, but in the end, the experience can be rewarding. In this post, we'll provide some tips and tricks on how to thrive in a co-living apartment.
Communication is key
Like any relationship, clear communication is essential in co-living apartments. It's essential to establish boundaries and expectations from the get-go, so everyone is on the same page. Schedule a house meeting to discuss essential topics like house rules, cleaning schedules, and bedroom assignments. Also, make sure to address any issues that might arise promptly.
Respect each other's privacy
In shared living spaces, it's crucial to respect each other's privacy. Every housemate should respect everyone's space, especially during sleeping hours. Be mindful of noise levels and prioritize peaceful co-existence over late-night partying.
Share responsibilities
Sharing a living arrangement means sharing responsibilities as well. Implement a cleaning schedule to ensure that common areas are always clean and tidy. It's also essential to keep up with paying utilities and other shared expenses. Remember, with every responsibility comes a sense of ownership in the shared space.
Be courteous
In a co-living apartment, everyone has different schedules and lifestyles. Some may work early or late, while others might be night owls. Always be courteous and respectful of each others' schedules. If you're planning to host a get-together, always check in with your roommates beforehand.
Build relationships
Living in a co-living apartment can be a fantastic opportunity to make lifelong friends. Take advantage of shared spaces like the kitchen or living room to strike up conversations and get to know your housemates better. Building relationships can lead to real connections and can make living in shared housing much more enjoyable.
Conclusion
Living in a co-living apartment can be a great way to meet new people, save money, and have an excellent social life. However, it requires mutual understanding, respect, and communication with the other members of the household. By following the tips outlined above, you'll be well on your way to thriving in a co-living environment. Remember, building relationships with your roommates may take time, but it's worth it in the end. If you're looking for apartments for rent in Delray Beach, FL, contact Blu Atlantic Apartment Homes today for a personal tour.