How to Throw an Apartment Warming Party Like a Pro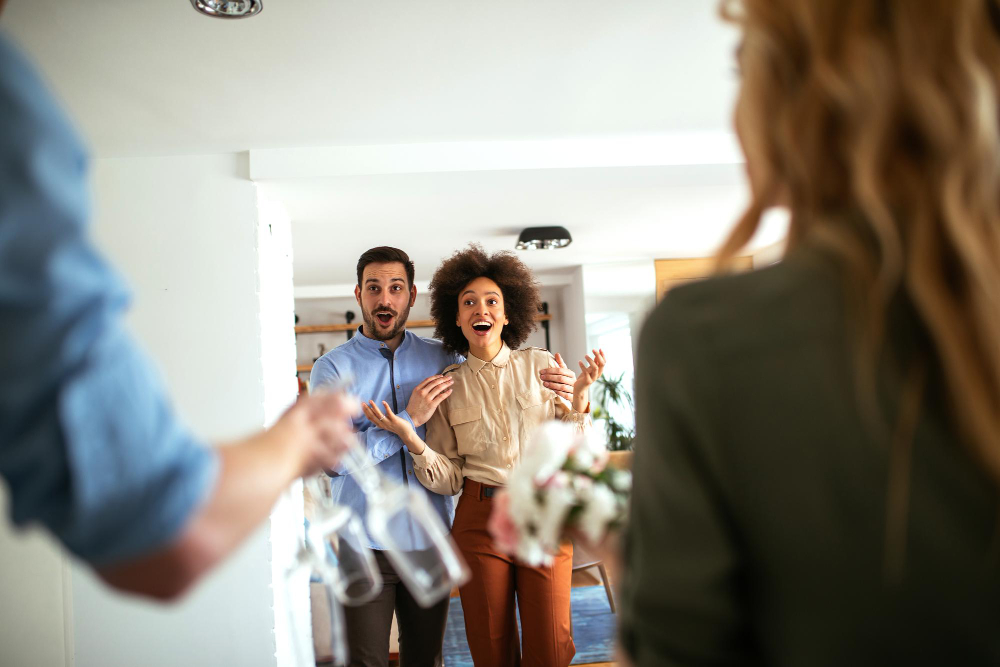 Moving into a new apartment is always a big deal. It's a chance to start fresh and create a space that truly feels like home. And what better way to celebrate your new digs than by throwing an apartment warming party? After all, your apartment is a reflection of your personal style, so it's only fitting that you show it off to your friends and family. In this post, we'll share tips on how to throw an apartment warming party that everyone will love.
1. Pick a Theme
A theme can help set the tone for your apartment warming party. It doesn't have to be anything elaborate, but it should be something that ties everything together. For example, you could have a wine and cheese party or a taco night. Just make sure to let your guests know what the theme is so they can plan accordingly.
2. Prepare Your Space
Before your guests arrive, make sure your apartment is party-ready. This means making sure all surfaces are cleaned and clutter-free, and that there's plenty of space for your guests to mingle. You might also want to decorate with some inexpensive items like balloons or streamers to give your space a festive vibe.
3. Plan Your Menu
The food and drinks you serve at your apartment warming party will set the tone for the entire evening. Consider offering a mix of sweet and savory snacks, as well as a signature cocktail or two. If you're not much of a cook, don't worry – there are plenty of easy recipes you can find online.
4. Set the Mood
Music is a great way to set the mood for your apartment warming party. Create a playlist ahead of time, or use a streaming service like Spotify or Pandora to curate a mix of your favorite songs. You might also want to consider setting up some mood lighting, like string lights or candles, to create a cozy atmosphere.
5. Enjoy Yourself
Finally, don't forget to enjoy yourself! Hosting an apartment warming party can be stressful, but it's also a chance to celebrate a new chapter in your life. So, be sure to take a step back and enjoy the company of your friends and family.
Conclusion
Throwing an apartment warming party can be a fun and memorable way to celebrate your new space. By following these tips, you can create a party that will impress your guests and show off your personal style. Whether you're a seasoned party host or a first-time entertainer, we hope these tips will help you throw an apartment warming party like a pro. So, go ahead and invite your friends and family over – it's time to celebrate! And if you're looking for apartments for rent in Delray Beach, FL, contact Blu Atlantic Homes today to schedule a tour of our beautiful apartments.