Name
Are you doing some spring cleaning in your Delray apartment? Have you been feeling crammed under too much stuff in your apartment? Whenever it comes time for you to declutter, you will probably want to implement new storage solutions that will save more space in your apartments for rent in Delray, FL. By following these space-saving storage solutions, you will be much more organized while also saving space in your apartment. Vacuum Bags Vacuum storage b...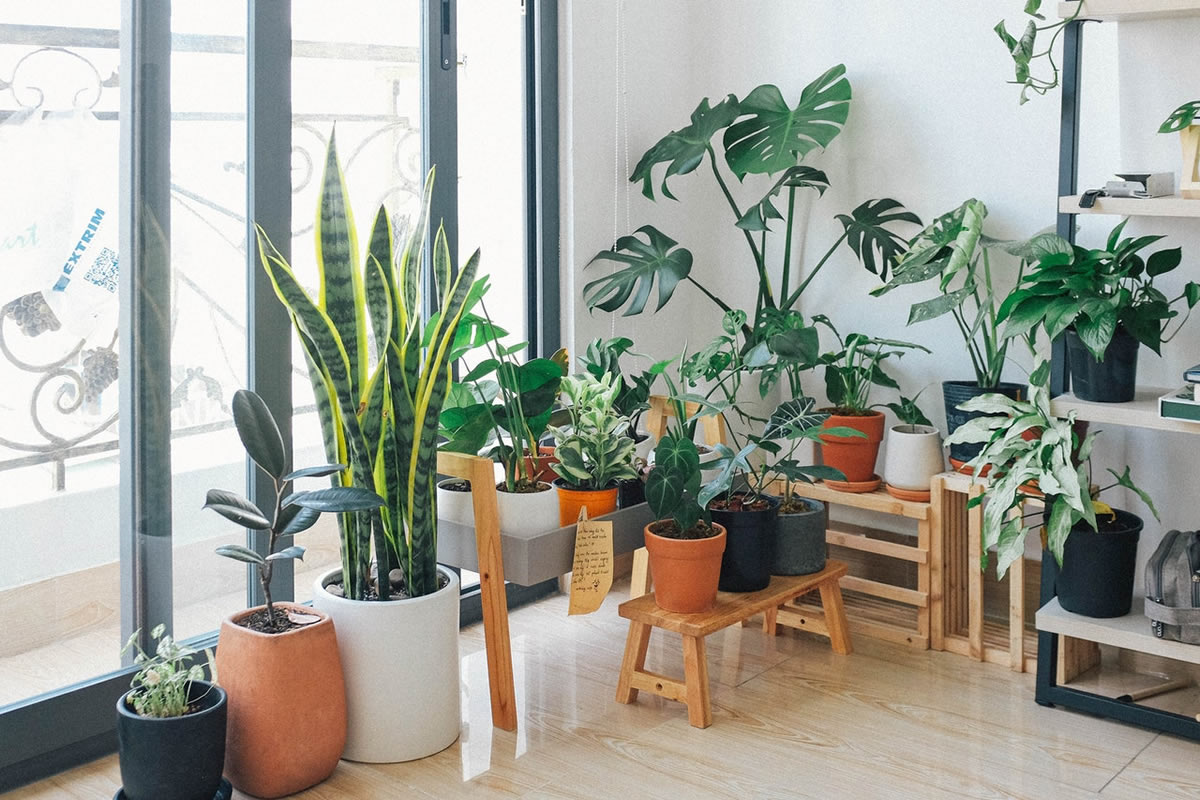 Are you looking to add personality and style to your apartment but wanting to stick to your budget? There are many different types of decorations that you can use in your apartments for rent in Delray, FL to add your style and personality to the place. Make your apartment feel like home with these budget-friendly decoration ideas that will transform your apartment space. Hang Tapestries Tapestries typically come in beautiful colors and designs, which makes th...
Have you been struggling to work from home in your crammed apartment? Do you find yourself distracted by things around you, like amenities, neighbors, children, pets, or roommates? Living in a communal living situation can make it difficult to find enough peace when you are also working from home. Our residents in our apartments in Delray, FL have been successfully working from home in their units since the middle of March. There are five ways you can successful work from ho...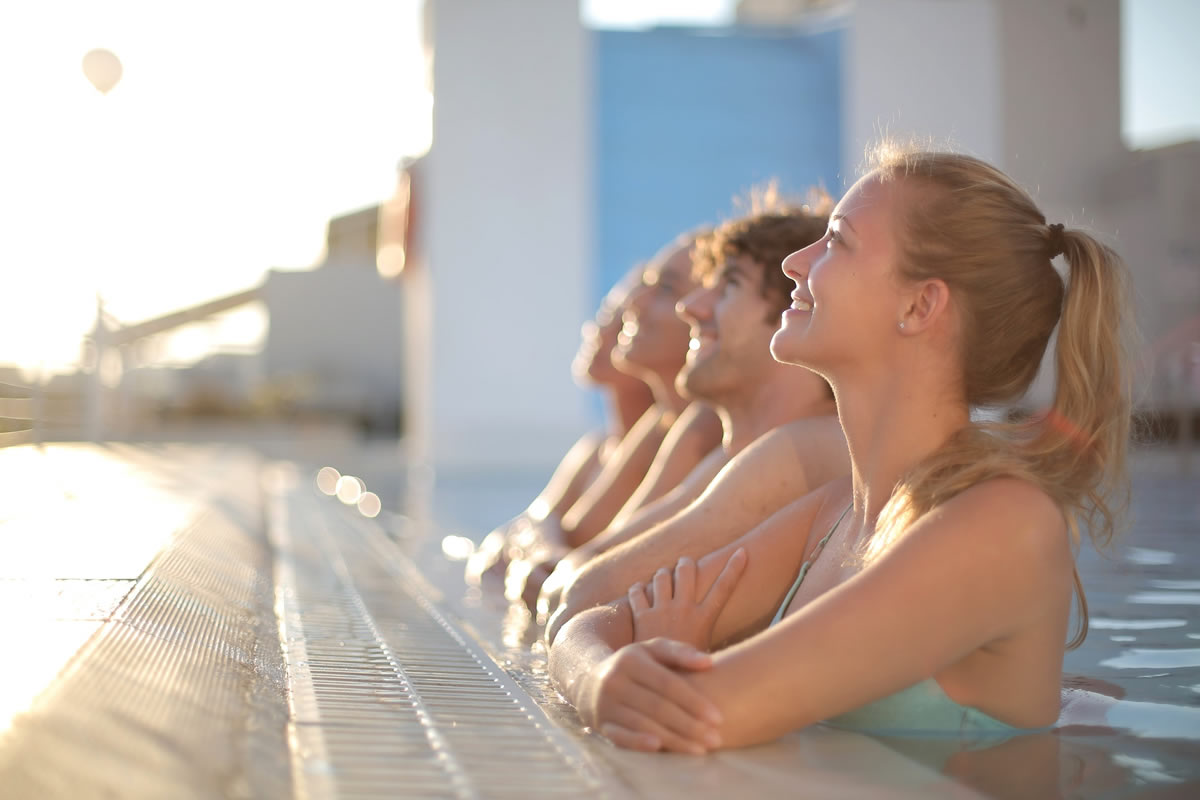 Are you looking for an apartment complex that offers amenities that will enhance your lifestyle? Do you want an apartment that offers luxury without all the maintenance? At our apartments for rent in Delray, FL, we offer many amenities that aim to improve the lives of those who live here with us. From a fitness center to a swimming pool, our apartment complex helps improve both your mind and your body. There are many reasons why having a swimming pool on your apartment...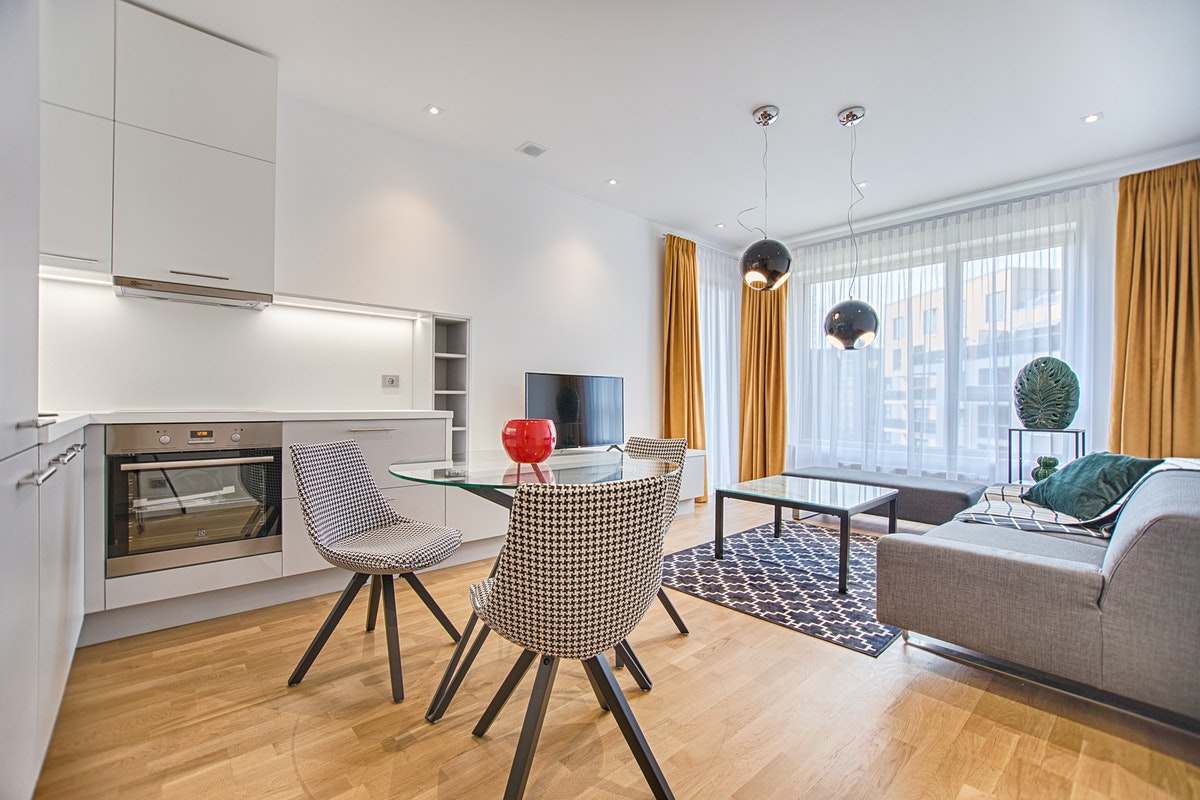 Do you feel like your apartment could use a makeover? Are you looking to increase the amount of brightness that enters your apartment? Our apartments in Delray, FL have many options for natural light, with big windows that help let the sunshine in. Windows are a great way to brighten up the space, but there are design elements that can also work to add brightness to your apartment. Here are a few design tips to help you brighten up your Delray apartment. Cho...
Have you finally chosen the right apartment to move into? Are you ready to sign the lease for your new place? This is an exciting moment, because it takes time and effort to finally decide on moving into a new apartment. When it comes time to sign the lease for our apartments for rent in Delray, FL, you should also know what to expect. At the lease signing, you will be expected to pay a few other bills. These are a few of the payments you should be prepared to pa...
Are you moving out on your own soon? Have you just signed your lease with your new apartment? Before you start shopping, you need to consider what essential products you'll need to buy for your apartments for rent in Delray, FL. Be careful not to buy too many supplies, furniture, or belongings before you actually move in just to make sure you have adequate space to fit everything. The excitement of moving can be overwhelming, but make sure to choose practical optio...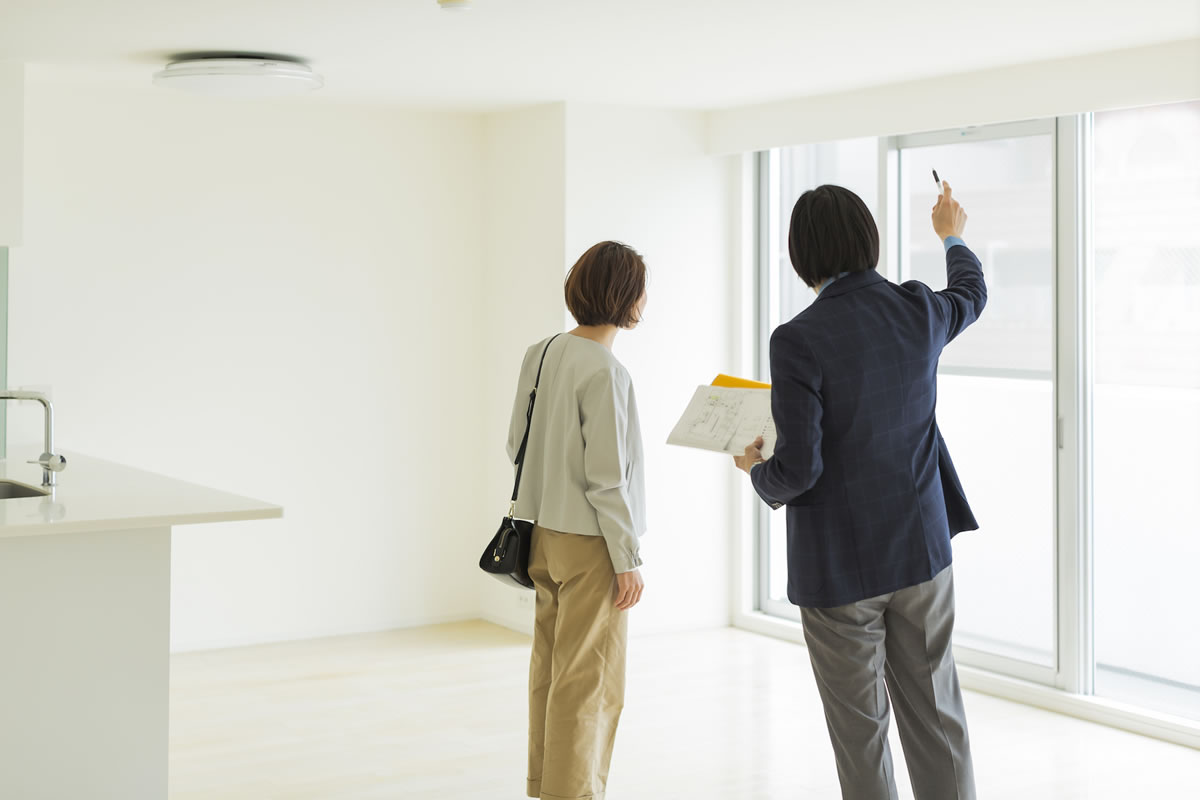 Have you scheduled a tour of apartments for rent in Delray, FL? Are you looking for a place to live comfortably on your own? Apartment searches can be complicated and lengthy until you narrow your search to your ideal location. Then, you'll want to create a list of apartment must-haves. This should include essential features, which also includes safety. While touring apartments, you want to keep an eye out for certain features. When you are touring apar...
You've finally secured your first apartment and now you are excited to make it your new home. Decorating an apartment is often the most enjoyable part of starting a new life in a new home, but it can also be challenging to imagine how you'll live in that space. For this reason, it's important not to get too carried away before you move into your new apartments in Delray, FL. You want to get a feel for the space before you start decorating. Then, once you mo...
When you first move into an apartment complex, you may have difficulty transitioning into community living. If you are used to living in an isolated area, this may give you a little bit of culture shock. Also, you may not be accustomed to having neighbors close by. Although community living is beneficial for its security and amenities, it also requires learning how to be a good neighbor. This is made easy at our apartments for rent in Delray, FL. We offer m...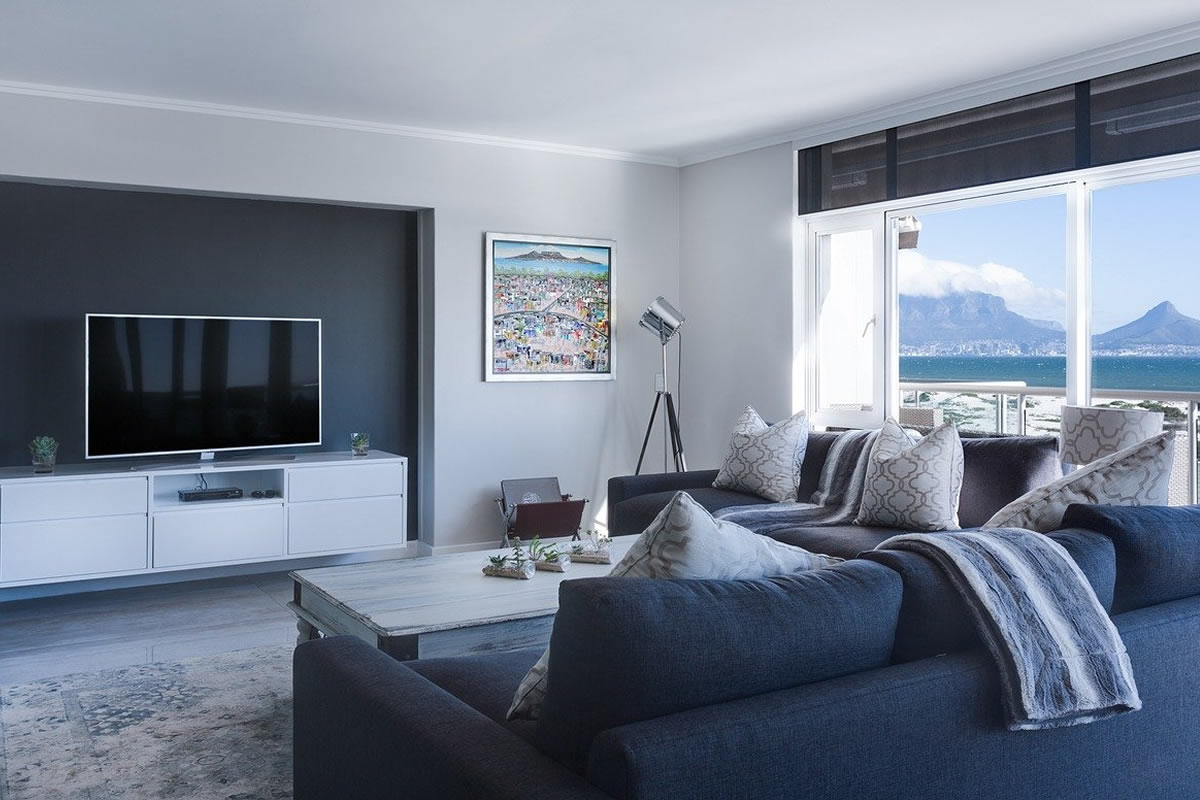 Some people love living in apartments, simply because it provides them only with the necessities they need for living. All of the clutter and extra stuff is left at the door. Perhaps it is time for you to downsize and consider apartments for rent in Delray, FL. Renting is such a wonderful way to live closer to all the action a city can offer and save on expensive homeowner bills. If you are ready to downsize and you are used to a rather spacious residence, here are a few tip...
Are you looking for ways to implement fitness into your routine without incurring the large monthly expense of a gym membership? One great way to stay accountable and save money is to use the amenities offered at your apartment complex. You can use the swimming pool at your apartment complex to get in shape. Our apartments in Delray, FL have a sprawling pool for our tenants to get a workout in each and every day. Here are five exercises that are easy to do while swimmi...
Delray, FL is a popular beach town that is located between the busy cities of Boca Raton and West Palm Beach on the eastern coast of Florida. This city has become a wildly popular destination for those looking to escape the cold and enjoy their time spent lying in the sunshine. When you live in the apartments in Delray, FL, you can experience all that the bustling city has to offer all year long. There are a few great reasons why you should consider making the permanent move...
It's time for you to move out of your parents' home and into an apartment of your own. Finding the right apartment can be fun and exciting, but it can also be challenging. You want to be sure that you choose the best apartment for your budget, your lifestyle, and your needs. First, you will want to compile a list of what you cannot live without, what you can afford to compromise, and what you don't need. This will help to narrow your selection when you are ...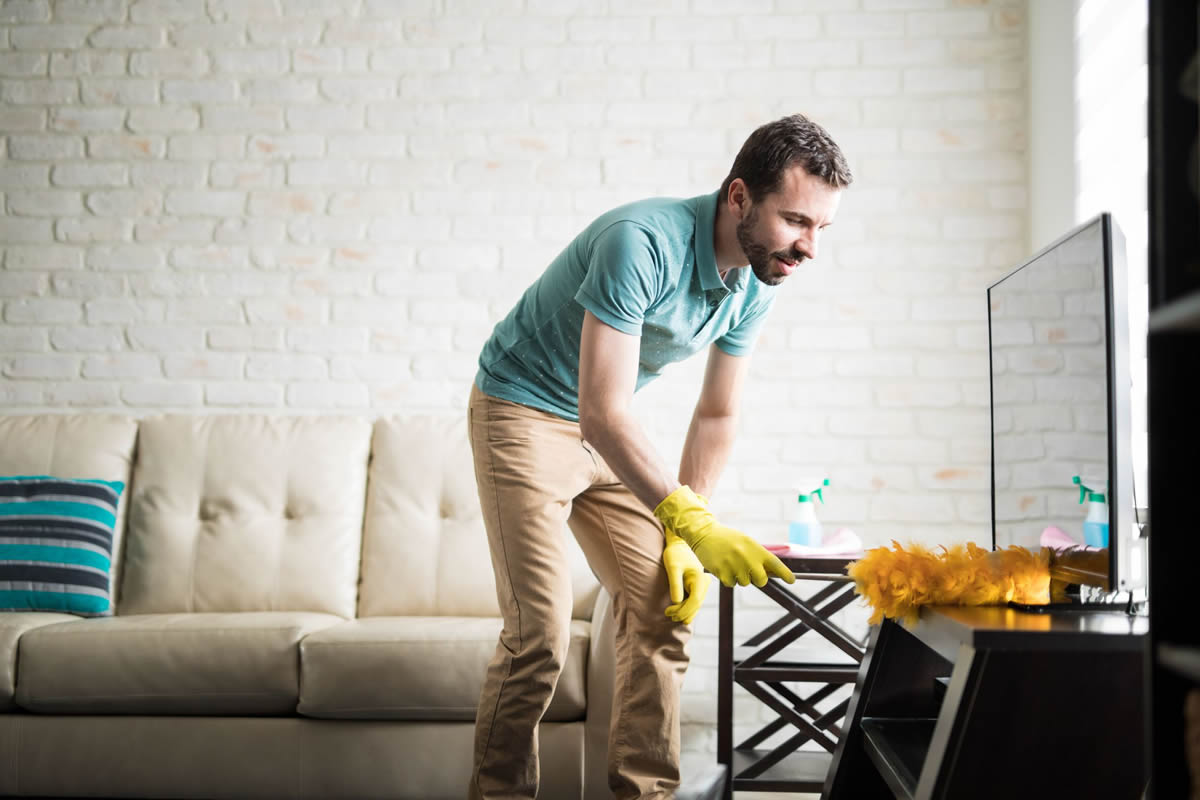 Are you looking for ways to save money while you are living in your apartment? Are you tired of the buildup of your utility bills each month? Saving money on your utility bills requires you to adjust your lifestyle and mindfully make changes. This is especially true to curb the amount of electricity you use in your apartments for rent in Delray, FL. There are a few tips to follow if you want to save money on your electric bills when living in an apartment. Y...
At the beginning of each year, you likely set goals for yourself to live a happier and healthier lifestyle. These New Year's resolutions may seem difficult to follow, but when you have a pool on your apartment grounds, they are actually easy to uphold. A swimming pool provides renters with many benefits to living a happy lifestyle in the warm Florida weather. When you rent with our apartments in Delray, FL, you have access to a sprawling swimming pool that is maintenance...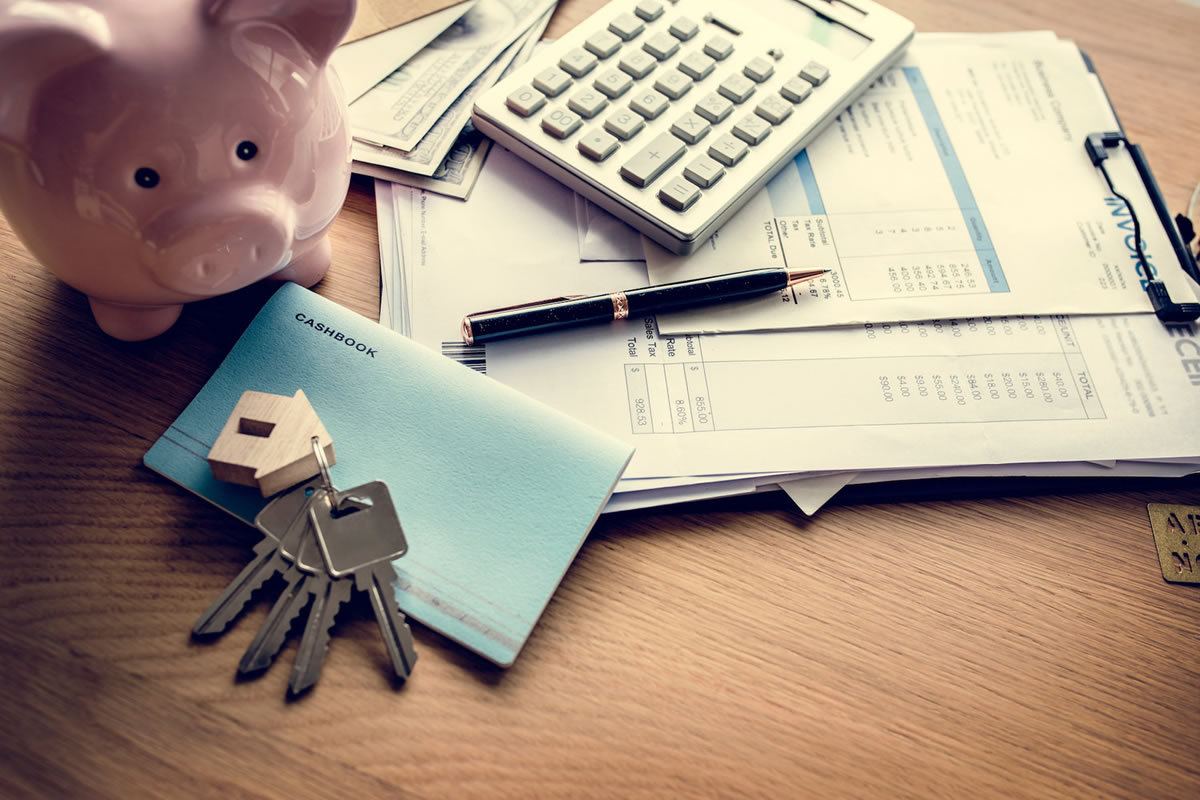 Are you looking for an apartment that meets most of your requirements but also doesn't break the bank? Many renters are also looking to save money for later investments, so making sure their rent is the right price is critical in finding the right place to live. You want to make sure to prioritize the financial commitment you are making in your lease. Looking at price before quality can be tough to do, but with our apartments in Delray, FL, you won't have to. We offer luxu...
Are you searching for an apartment that checks off all the boxes on your list of wants and needs? When you are searching for new apartment, you want to make sure that you choose the right one. If you are interested in a specific apartment layout or a particular amenity and also want to make sure that it fits in your budget, this can pose a challenge. When you are looking for apartments in Delray, FL, you want the best. To get the best, you want to ask your apartment ma...
Living with a roommate can help you lower expenses and save money when you live in an apartment. You can split the cost of everyday items like groceries, household supplies, rent, and utility bills and you will also save time by splitting the responsibilities of apartment ownership as well. Although this can help you save time and money, it can be difficult to live in the same space as another person. Even though our apartments in Delray, FL offer multiple layouts to cater t...
Do you love to vacation in Florida for one week each and every year? Have you ever considered living in Florida to enjoy its weather, entertainment, and lifestyle all year long?There are many reasons that our visitors often times become either permanent or seasonal residents of our state after they vacation here for years. As apartments for rent in Delray, FL, we help to make Florida home for our renters by providing the amenities that allow them to maximize the Florida suns...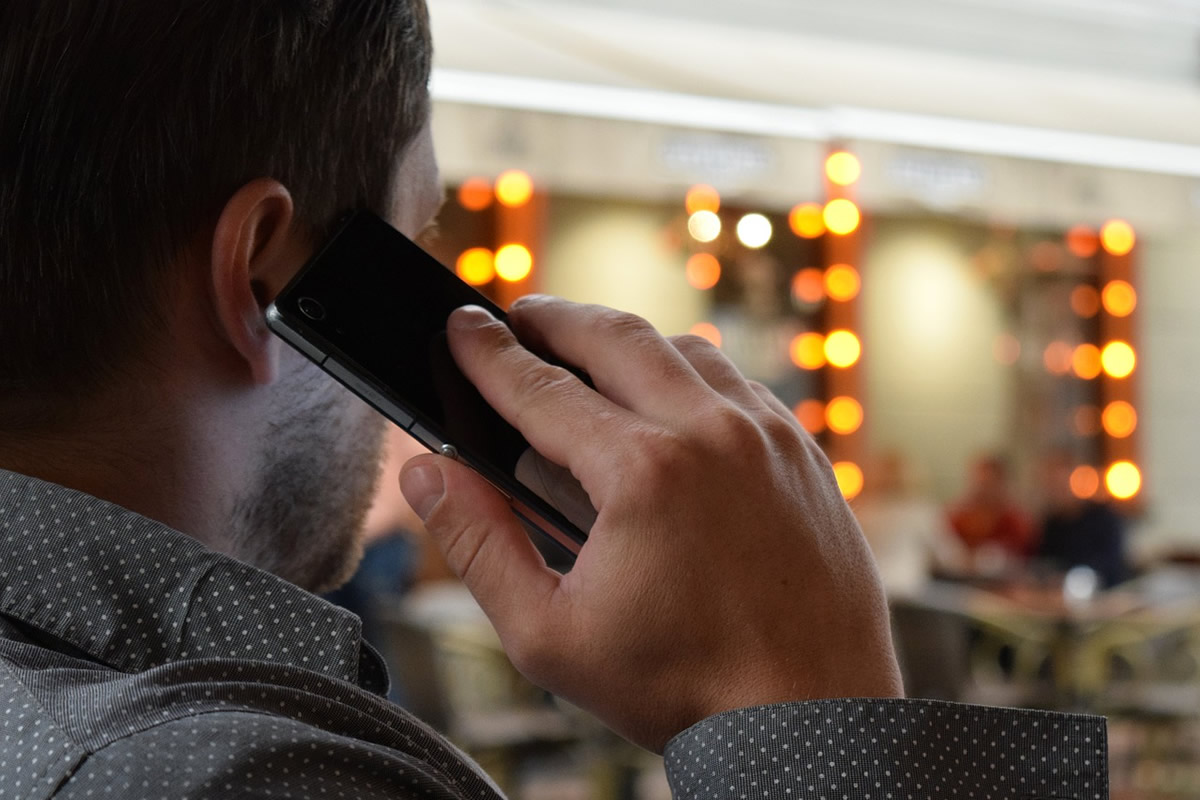 When you are living in an apartment complex, you will be sharing walls and hallways with other tenants. This can be great to save on energy bills, but it can also have some drawbacks as well. Loud, noisy, and disruptive neighbors in an apartment complex can keep you up at night, interrupt your family's sleep, disrupt your dog, or even just disrupt your time relaxing and enjoying your time at home. When you rent apartments in Delray, FL, you want to be sure that you are e...
Are you considering inviting your friends and family over to your apartment to have a party? Do you want to celebrate a special event at your apartment? This may seem like a challenging task, but it is actually possible to host events in your apartments in Delray, FL.Don't be stressed about how you will make sure everyone is comfortable and has everything they need when they are at your party. Instead, follow these five easy steps for hosting a successful party in your a...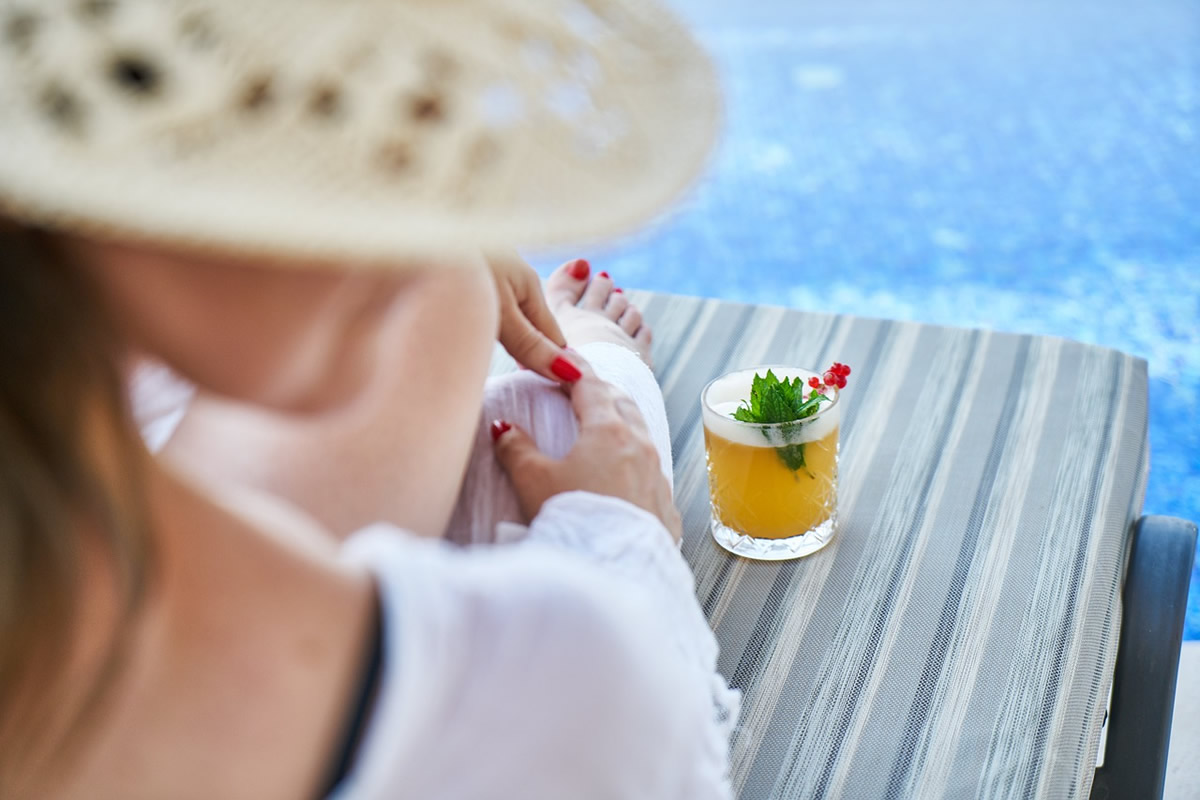 Taking a dip in a crisp, clean swimming pool is a great way to alleviate stress after a long day's work or beat the heat on a hot summer day. When the pool is on your apartment grounds, you get all the perks of relaxing without the hassle of maintenance. At Blu Atlantic, apartments for rent in Delray, FL, we offer a luxury tropical swimming pool for our residents to enjoy every day of the year. Our swimming pool is just one amenity that provides our residents with many outdoor...
When you first move into your new apartment, you may quickly realize how expensive it is to live on your own. You find that you're not cooking at home, going out more, having friends over, or taking Ubers, which all adds to your living costs. There are many ways to save money while you live in an apartment, but it takes diligence and awareness for those living in apartments for rent in Delray, FL.Follow these five steps to help you save your money while you're living in an...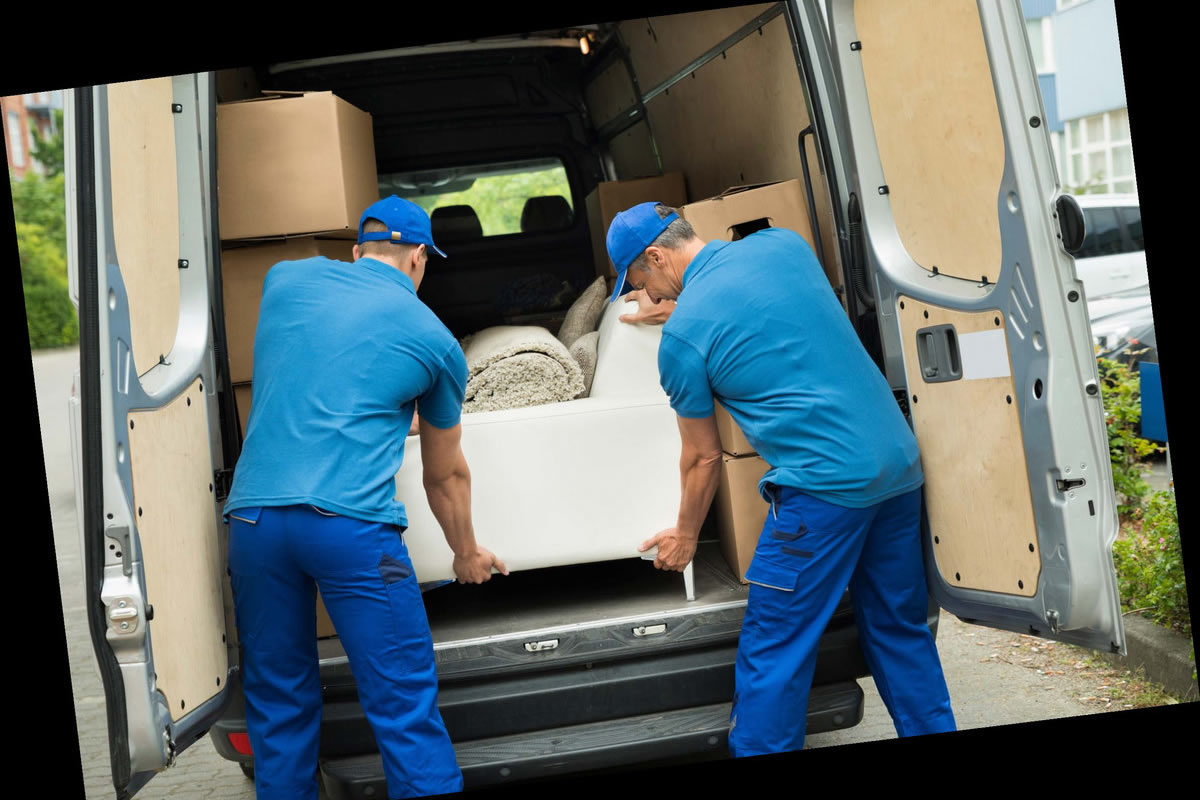 You're so excited that you just signed your lease at your new apartment, and you want to get packing right away. Before you pack your life away and prepare for the big move, you first want to make sure you have everything else in line to ensure a smooth moving process. When you sign your lease with apartments in Delray, FL, you also need to make sure to perform some of the other necessary tasks before you complete your move. When you first move into a new home or apartme...
Are you debating whether it's time for you to rent an apartment or buy a new home? These are two great options for many people looking to start their lives as an independent. Renting an apartment is a great idea for those who are looking to get out on their own while still maintaining their social life and easing into responsibilities in the home. When you are looking for apartments to rent in Delray, FL, you want to consider an apartment complex that offers all of the c...
Are you looking for apartments for rent in Delray, FL but are anxious about leaving your dog when you go to work all day? Are you concerned that your pet won't have enough room to exert its energy? You will want to consider living at Blu Atlantic because of our love of dogs. We are not only pet-friendly, but we offer a dog park and many trails to help your furry friend feel just as at home as you do. When you leave for work each day, trust that your dog will spend ...
Are you considering a lifestyle change? Have you been dreaming about living near the beach? Do you find yourself wishing you had access to the surf and sand on a daily basis? Consider moving to Delray Beach, Florida in order to enhance your lifestyle and live near the ocean. If you find yourself considering the move and looking for apartments to rent in Delray, FL, you will have endless options at Blu Atlantic, where you will instantly feel like you're at home on o...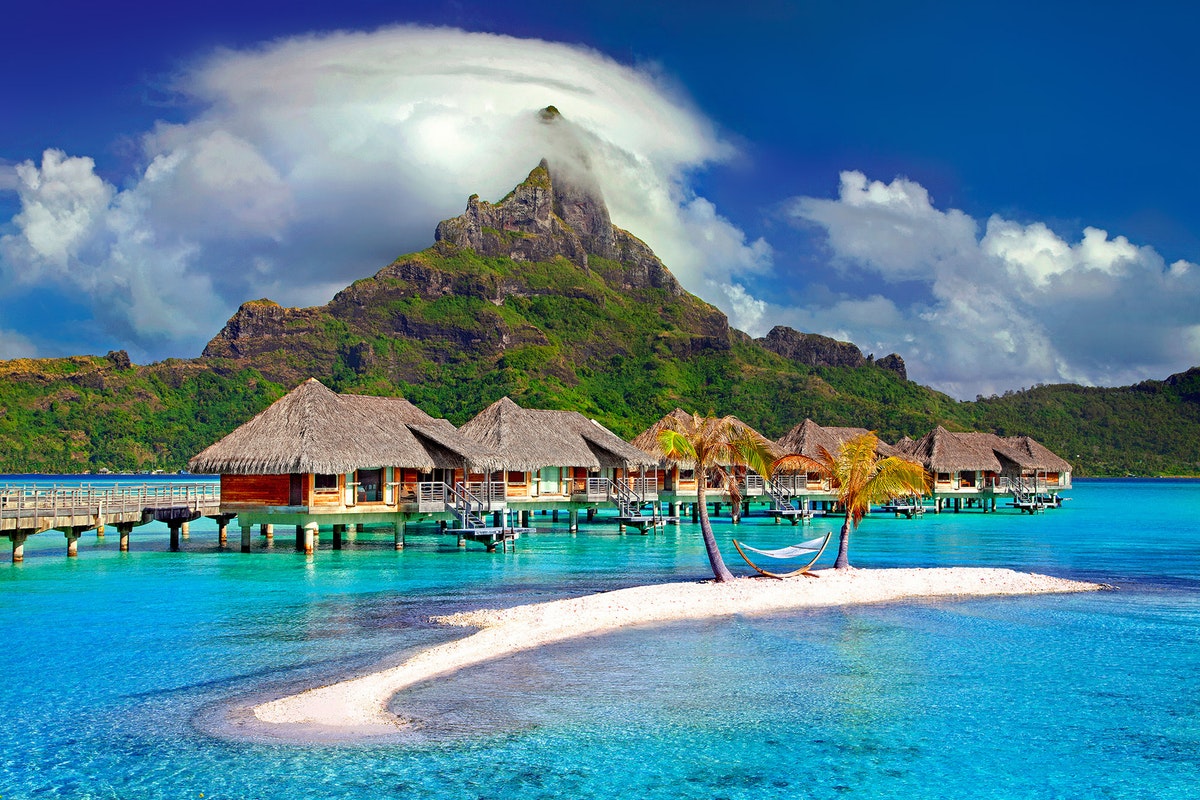 Living by the ocean may sound like paradise for some city dwellers, which rarely have the opportunity to see water let alone live near it. However, it could be time to consider a major lifestyle change to promote your health. At Blu Atlantic apartments in Delray, FL, our residents reap the benefits for living near the ocean and are frequent beachgoers - even on weeknights. There are many health benefits to living by the ocean. Sun Exposure Laying out in...
When you are renting an apartment, you may find yourself wondering how you are going to fit all of your belongings in such a compact space. Well, it is possible. When you are looking at apartments for rent in Delray, FL, you may be looking at the different floor plan and layout options and thinking to yourself, "Will all of my belongings fit in here?" The answer is yes. With a few strategies, you can maximize the space in your apartment and make sure to provi...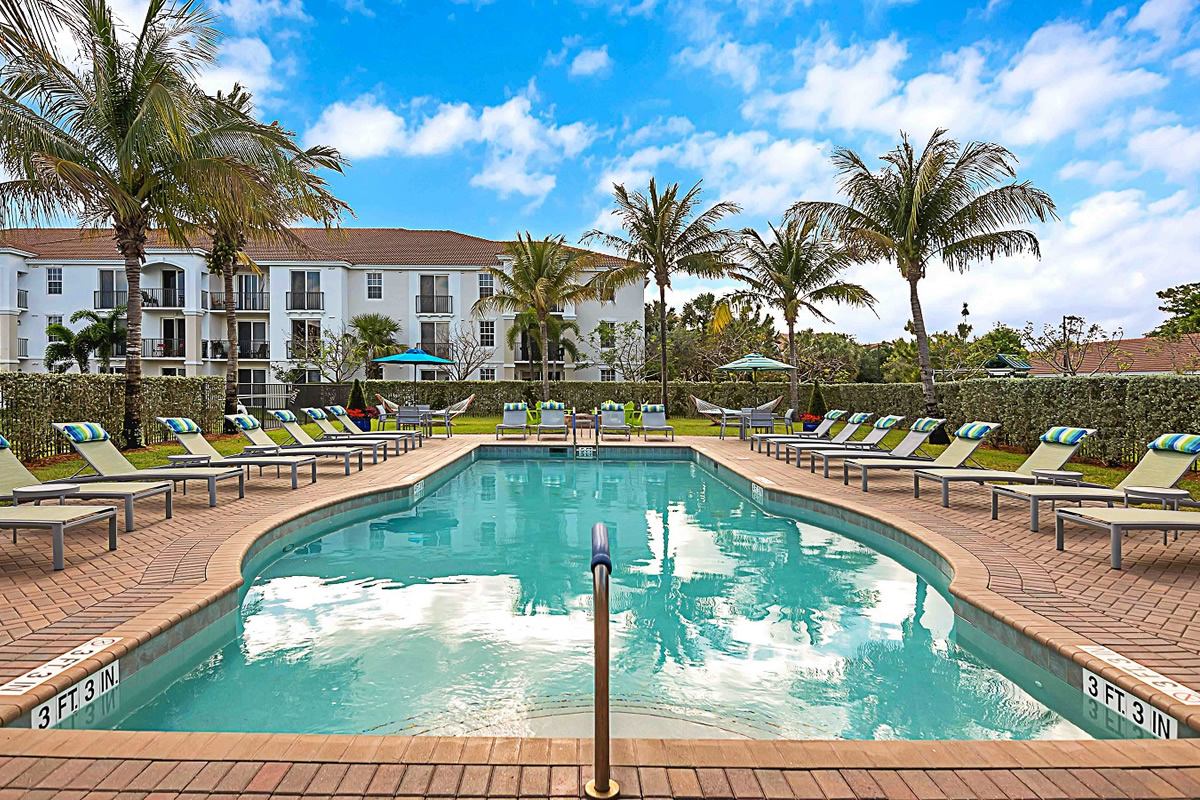 The amenties at Blu Atlantic apartments in Delray, FL are truly astounding. When you are on the complex itself, you will question whether this is your everyday life or this is an endless vacation. When you are looking for apartments in Delray, FL, there's truly no need to consider any other place but here. Its endless list of amenities, combined with its location and apartment variety, make Blu Atlantic the perfect place to call home. Take a look at a few of ...
Swimming is a fantastic way to release energy, exercise and get some fresh air in. Many apartments in Delray, Florida offer pool access. You get a pool without any of the work. It can be so hot in Florida that being outdoors can be challenging. Swimming takes a lot of this problem away. Swimming is excellent for the young and old. It is a great family activity. While mom is relaxing drinking a mimosa poolside, the kids can be swimming and splashing about, and dad can be throwing the kids up i...
There are many fun things to do in Florida. Anywhere you stand in the state; you are never more than an hour away from the ocean. The Sunshine State sees over 200 days of sunshine each year. Never worry, however, come rain or shine, you will find a fun place to play and build lifetime memories. One of the best places to make lifetime memories is at Blu Atlantic apartments in Delray, FL. Between the great amenities like built-in walking paths, swimming pools, and the fitness center, you ...
Pools are a great place to spend a family day out. Apartments in Delray, Florida, offer the ability to swim and play in a pool free of charge and free of work. After a long week at work, enjoy a dip in the pool and let all your worries float away for a few hours as you soak in the water and fresh air. When you live in the apartments in Delray, Florida, you can have your oasis right in your backyard. Breathe in relaxation and exhale frustrations. The pool is not only a great place to relax, th...
There are many perks to apartment living. Some of the best highlights of apartment living are the community, amenities, and a lot of them come pre-loaded with appliances. Apartment living can feel like living in one big happy family. You have an onsite maintenance team who takes care of all of the things that could go wrong, and you do not have to mow your lawn. Apartments in Delray, Florida, have all of this to offer plus so much more. Community It takes a village to ra...
If you have made the decision to downsize, and you are moving to an apartment from a house for the first time, then you may wonder how you can design the space to make it seem larger. It does not matter if you are moving away from home for the first time or are looking to retire in Delray; this challenge is one that many people have to face regularly. Use these design tips to help you make your apartment in Delray, FL, look bigger. Let the Light Shine Adding light to you...
If you think your dog is better company than your last date, then you may want to take them with you on a date. Thankfully, there are many Delray, Florida, restaurants that welcome you to bring your four-legged friend along when dining with them. Lemongrass Asian Bristo At Lemongrass, your dog can enjoy being near you as long as you choose a sidewalk dining location. Usually, the wait staff will bring out a bowl of water for your dog, which is complete with a slice...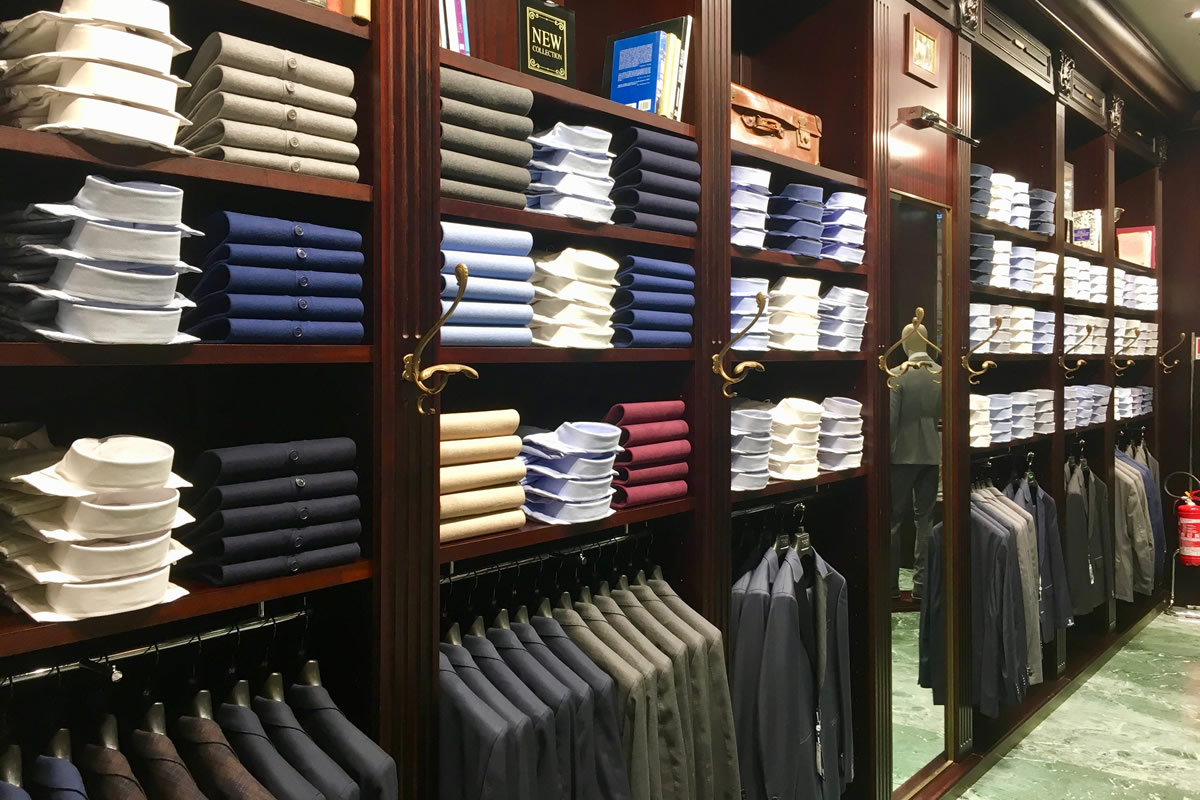 Many people have the habit of shoving everything that does not seem to have a home into their closet. They think that they will deal with it later. Instead of putting off the task for another day, use these tips to organize your closet today. Sort and Separate Many people find that they have two significant issues with their closets. First, they try to put too much in them because they think they will need it later. Secondly, they fail to keep like items together....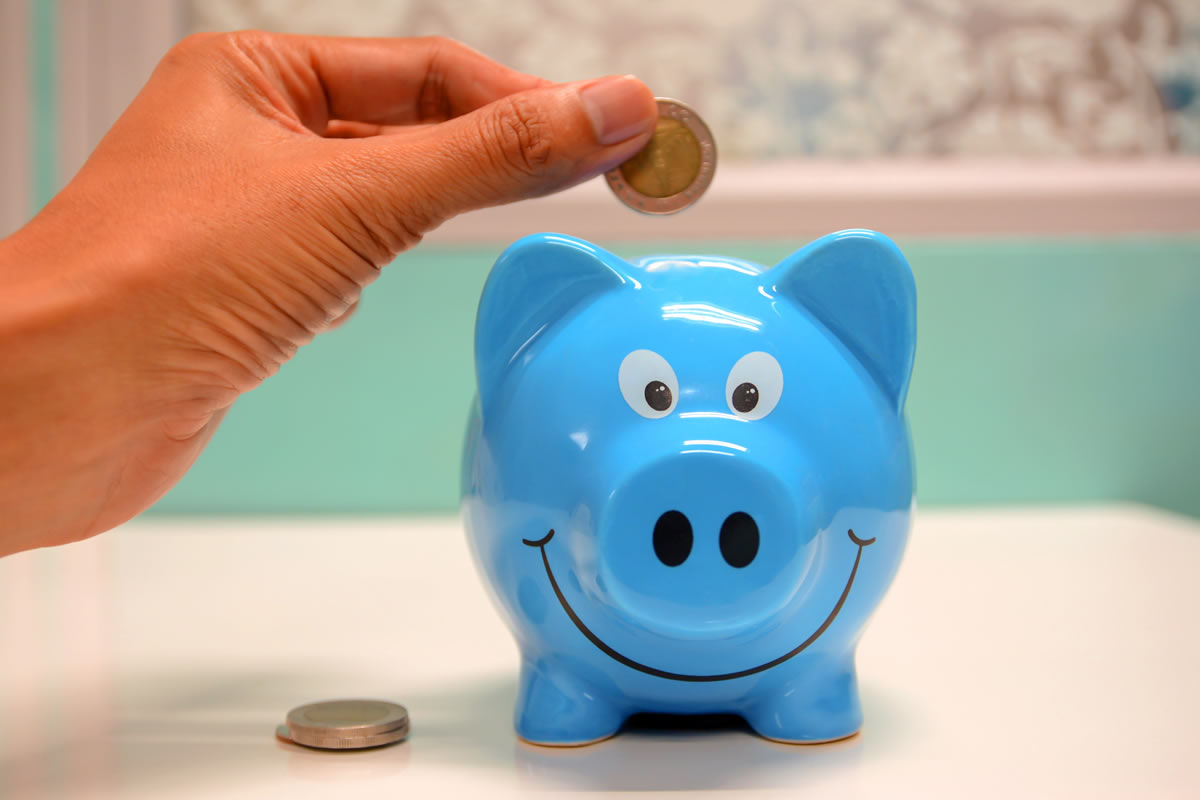 There are many fabulous apartments to rent in Delray, but many come with a very high price tag. For example, you can expect to pay an average of $4,119 for an apartment in Manhattan, $3,579 for an apartment in San Francisco, and $3,388 for an apartment in Boston. While your income might not be enough to cover those expenses, thankfully, you have chosen to find apartments for rent in Delray, FL. It is still vital, however, to determine how much apartment you can afford to rent. While you may n...
While you cannot physically knock down walls or build an addition when you live in an apartment complex, there are many things that you can do to make your apartment seem bigger. You can apply the tips to individual rooms or apply them across a whole studio apartment. Here are some tips that you will want to use. Use the 70-20-10 Rule The 7020-10 rule says that 70 % of the color in your apartment should be one shade. Then, another 20 % can be a coordinating shade. Finall...
Delray, Florida, has been named the most fun small town in America, and one of the reasons that it gets that distinction are the fun festivals that occur throughout the year. Here are some that you will not want to miss. Downtown Beach Craft Festival For more than 22 years, people have been coming to Delray Beach, Florida, for the Downtown Beach Craft Festival. This festival occurring annually on Memorial Day weekend offers some of the world's best art vendors set ...
Experts recommend that you have between three and six months of savings tucked away in an accessible location in case an emergency occurs. While it may seem difficult when you must pay rent and utilities every month, it is possible. Here are some tips that will help you meet that goal while you are living in your first apartment. Buy Multi-use Furniture You may be tempted to fall in love with the mid-century couch that is at the luxury furniture store. Resist the temptat...
When you move into apartments in Delray, Florida, like those found at Blu Atlantic Apartment Homes, it is like moving into a blank slate. It is just waiting for you to add your personalized touches that transform it into your own home. One of the best places to start is with window treatments, and you have many different choices. Roman Shades Roman shades are a great option if you do not have much room to hang traditional curtain rods. Renters who plan to move in the fut...
If you love chic, but do not have the money to buy reproductions, then you need to head to your nearest thrift store and your parent's house because chances are that you will find the perfect things to give your apartment a retro look. In an ideal world, all things would come from the same era. Learning your American furniture styles is a great place to start. Early American Early American furniture made before 1700 was the first furniture to go beyond being practi...
If you recently moved to an apartment from a house, you may be wondering if you can still enjoy your hobby. The answer is a resounding yes in most cases. You may need, however, to do some things differently because you may not have as much space as you did when you lived in a house. Here are some tips for hobbyist living in apartments. Get and Stay Organized Organization is vital when you pursue a hobby while you are living in an apartment. Think about what types of bins...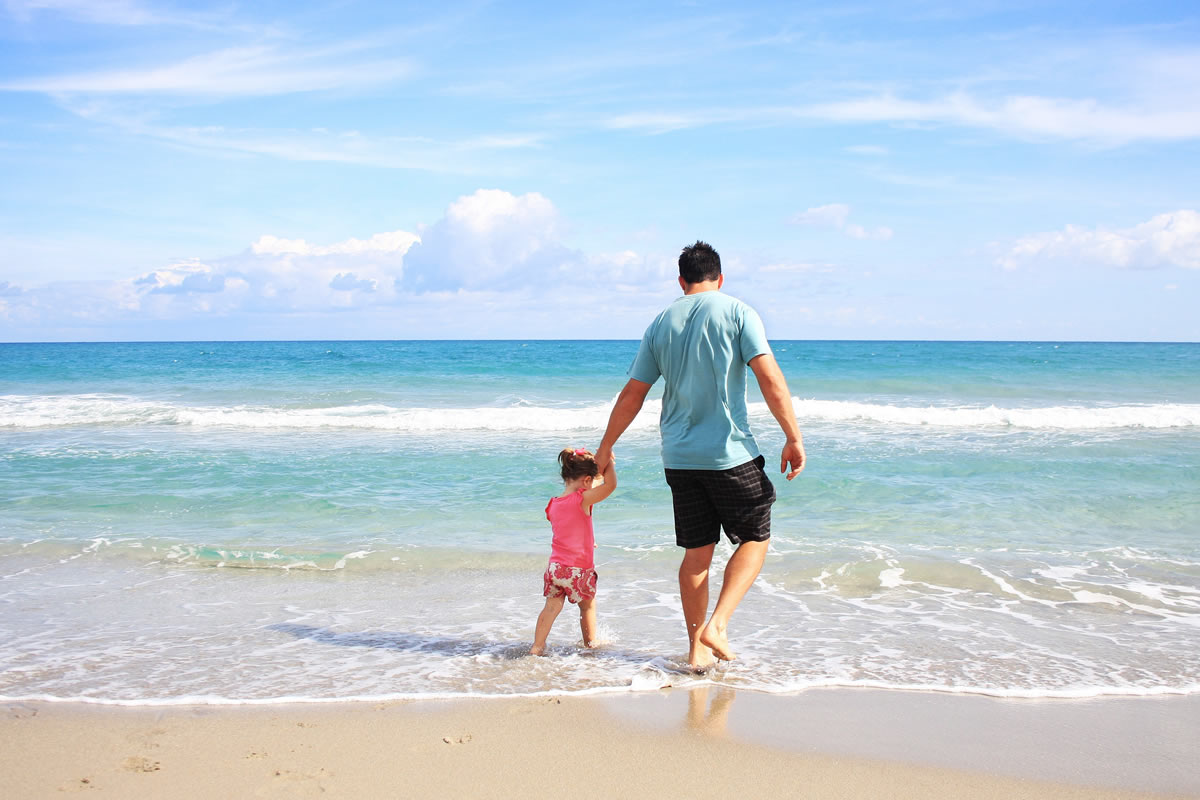 Dads make an important contribution to the world. It may be your own Dad, your spouse or another man who has stepped up to the plate to fulfill that role in your own life or the life of your children. Father's Day is June 16, 2019, and there are several great opportunities to show Dad how much he is appreciated near our apartments in Delray Beach, FL. Consider a Sunday Brunch There are several places that you can have a wonderful Sunday brunch with your Dad in Delr...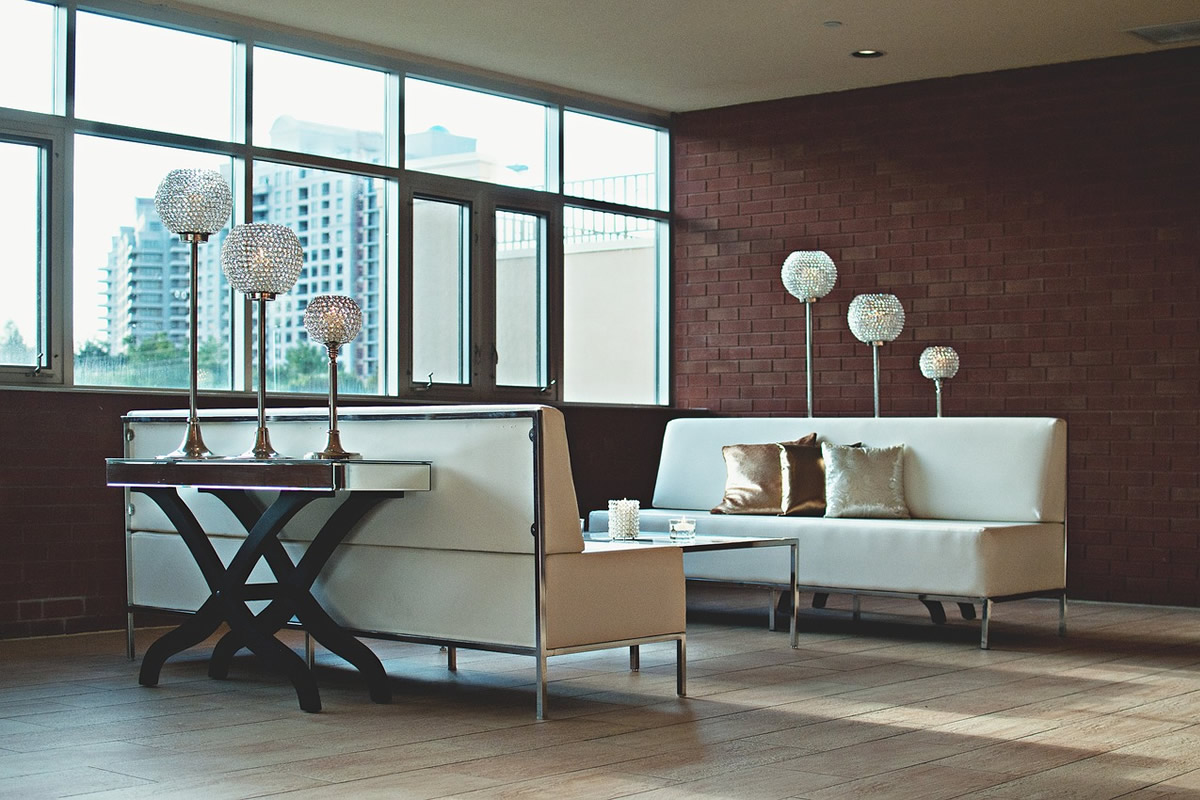 If you have been feeling depressed and moody lately, then you may want to think about adding Feng Shu elements to your home. While the concept finds its beginning in Eastern philosophy, many people find that applying these principles helps them keep a more positive mindset. Here are some easy ways to introduce Feng Shu to apartments in Delray, Florida. Location The first thing that you can do to create positive energy in your home is to choose a beautiful location. When ...
When you live in Delray Beach, Florida, you may think that you live in paradise. Yet, the time may come when you want to get away for a few hours. The good news is that there are many wonderful day trips near Delray Beach. Lake Okeechobee Lake Okeechobee is the largest freshwater lake in Florida, and it is filled with bass so be sure to bring along your fishing gear when making this 70-mile drive. While there are plenty of trails to explore near the lake, you also need t...
Getting married is a big step in life. One of the biggest challenges that you will face is where you want to start your married life. While some couples choose to live in one or the other one's apartment before they were married, others decide to choose a new place to start the next phase of their relationship. If this is your case, then here are some important things to consider. Budget While you may have been a pro at making a budget for one, budgeting for two is...
It is essential to clean your apartment before you move out after you havIf you are new to the Delray Beach, Florida, area, then you are in for a real treat when it comes time to dine out. You can find many restaurants very near our apartments in Delray Beach FL. serving a variety of delicious food. Here are some of our favorite places to dine. Caffe Luna Rosa Since 1993, Caffe Luna Rosa has been delighting visitors to Delray Beach and locals alike. You can get whole fis...
It is essential to clean your apartment before you move out after you have found new apartments for rent in Delray FL. Completely cleaning your apartment can help get more of your security deposit back along with leaving you on better terms with your current landlord. Here are some things that you will want to do before you turn in the keys. Move Everything Out It is your responsibility to see that the apartment is completely empty before you leave. Therefore, do a final...
One of the advantages of choosing our apartments for rent in Delray Beach, FL. is that you can enjoy the city's fun festivals. Three of them are coming up very soon, and you may not to miss them. These festivals offer a great time to relax and enjoy the beautiful spring weather. Delray Affair For 57 years, people have been flocking to Delray Affair. This art festival covering over 12 blocks in downtown Delray is a fantastic time to find artwork for your apartments ...
When you are choosing the right furniture and accessories to put in your great room, it can be very easy to make some design mistakes. While there are no hard and fast rules, if you are going to make a mistake, do so purposefully and not by accident. Here are seven boo-boos that people often make when designing their great rooms. Choosing the Wrong Sofa If you can only afford one piece of quality furniture for your great room, then make it a great sofa. Choose an option ...
People looking for apartments for rent in Delray Beach, FL, love the spacious ones at Blu Atlantic Apartments. Many of the units contain a separate shower and bathtub making getting ready in the morning super easy. The great news is that our bathrooms are abundantly easy to clean. Here is how to clean the bathroom quickly. Take Everything Out of the Bathroom Start the process of deep-cleaning your bathroom by taking everything out of the bathroom. You need to make sure t...
Doctors recommend that everyone eats at least two servings of fruit and three servings of vegetables every day. Yet, storing fruits and vegetables can be a problem in many apartments. If you do not get to go grocery shopping often, use these tips to make your produce last longer. Wrap Celery in Aluminum Foil Fresh celery is a healthy afterschool snack, and it can be used in a variety of soups, casseroles and one-pot meals. In order to keep your celery fresh longer, cut o...
If you are looking at apartment rentals in Delray, FL and you have pets, this is for you. Don't let having a pet stop you from having the perfect apartment. Many apartment complexes allow you to have pets such as cats and dogs. However, you must take a few things into consideration when moving to an apartment with a pet such as your pet's personality, bathroom routines (if the pet needs to go outside for potty time), exercise and the size of the pet you have. Understand...
Choosing to live in an apartment may be a hard adjustment for many people, especially those who are used to living in a much larger home. Even though living in an apartment comes with a lot of drawbacks, it can be a cozy and fun experience. If you are looking to move or already live in an apartment in Delray, FL, you probably already understand this struggle. The key to being comfortable where you live, no matter what style home you choose, is having the right interior design. Decor...
After a thorough search of apartments for rent in Delray, Fl, you've just moved into your new apartment, but you realize you have a serious storage issue. The old saying "out of sight out of mind" has never been truer in this situation. When it comes to keeping your apartment clean and organized, there are two storage solutions essential for apartment living. These are functional storage furniture pieces and storage you can't see. These "hideaway storage options&...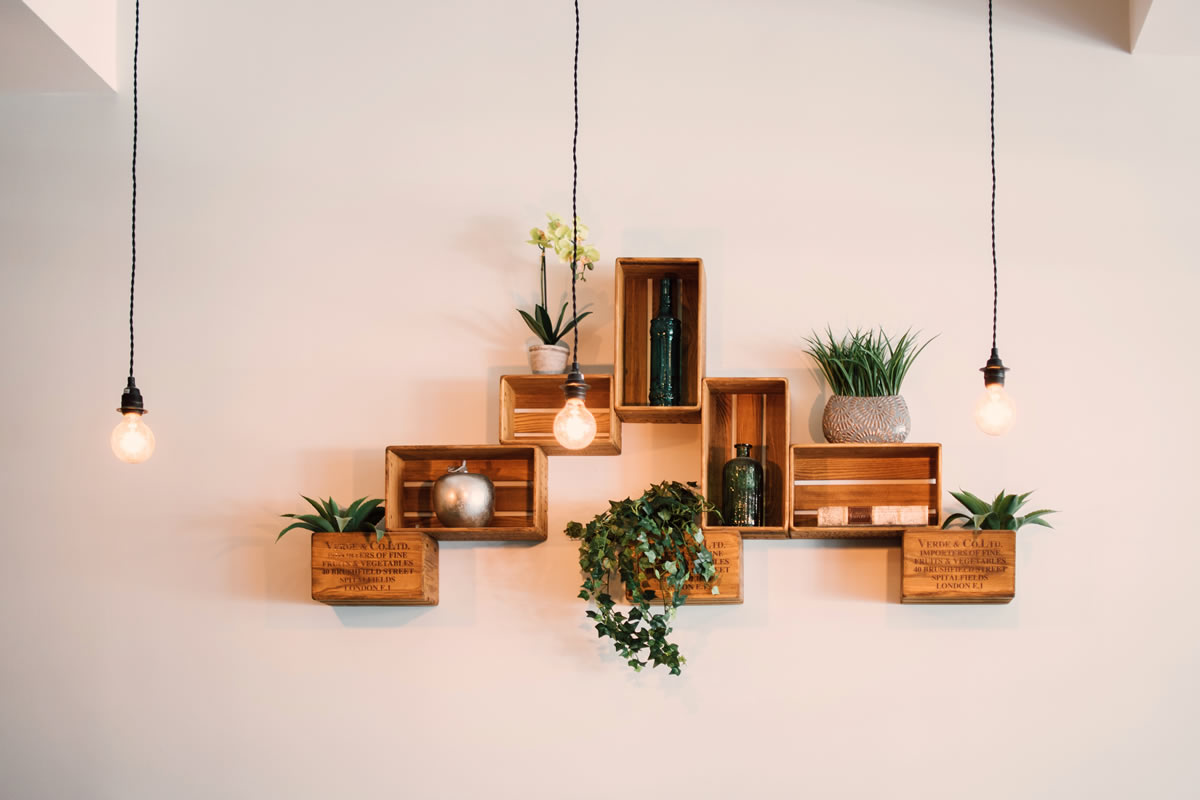 There many benefits to living in an apartment in Delray, Fl. Although apartments are typically small, choosing to live in one can offer many advantages compared to living in a home. If you have never lived in an apartment before you may have heard a lot of negatives related to apartment living, but a lot of these are actually just common misconceptions. Be selective with furniture One benefit to finding apartments for rent in Delray, FL is that you must be selective when...
You have secured an apartment. Now, you must make sure you get the rent paid as at when due. Paying your rent early will help you maintain a cordial relation with management in charge of apartments for rents in Delray, FL. Apart from that, you will not incur late fees or wreck your credit card rating. You should note that it is imperative to maintain a good relationship with those in charge of homes for rent in Delray, FL because you might need some help at some point in the future. A good wa...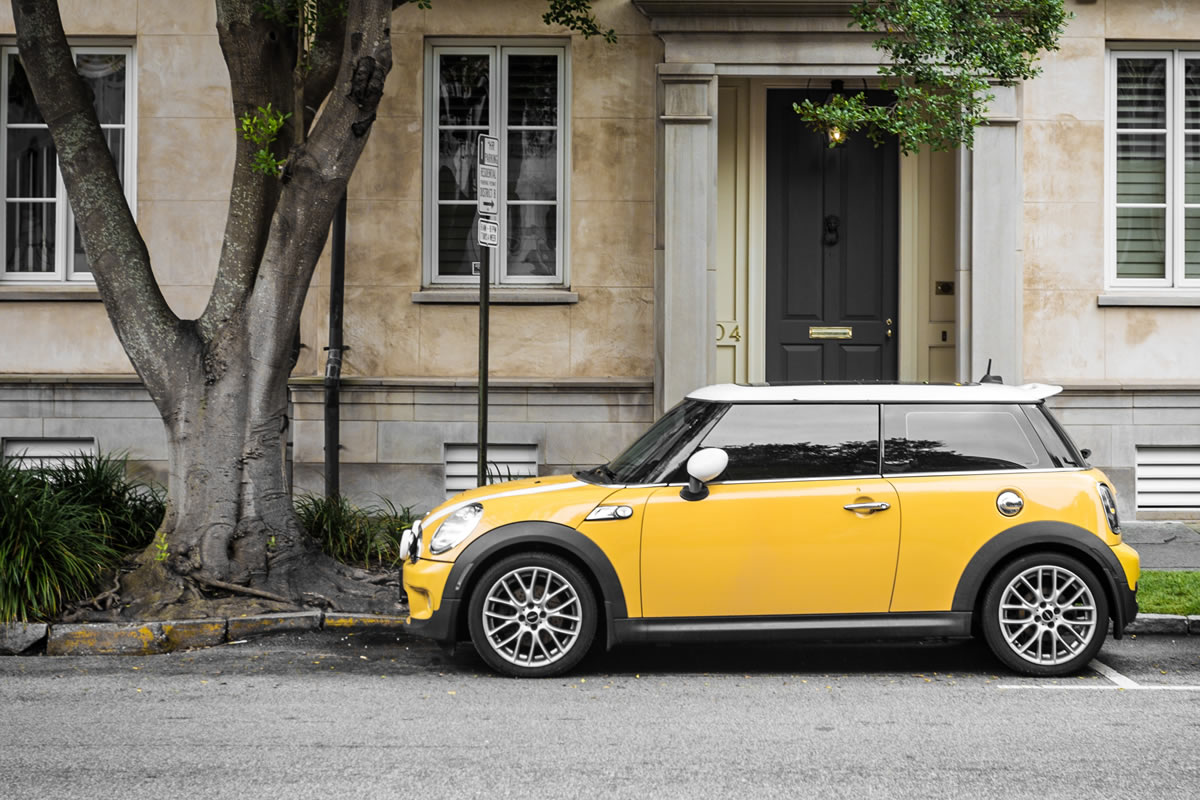 There are quite many things to look for when searching through the available apartments for rents in Delray, FL. There are an unending list of things to look out for when buying a home or considering homes for rents in Delray, FL. In most cases, we overlook some features that can be of great value to us practically and financially. One of these features that people often forget is a parking space. A lot of people do not see any advantage or merit in having a parking lot at home. But, a parkin...
The beginning of the year is a great time to give your apartment a new look. Don't only clean your home for rent in Delray FL at the beginning of the year; it is a good practice to keep the house clean throughout the year. To maintain this cleaning habit throughout the year, a lot of residents have made resolutions concerning the cleaning of their apartments. Apart from the beginning of the year, it is important to embark on thorough washing of any house you decided to occupy from the ava...
A good way to keep dirt out of the home is by dusting. Dusting should be done on a regular basis to prevent the buildup of dust in some areas of the house. When moving into one of the apartments for rent in Delray, FL, it is essential to clean the house thoroughly. Before embarking on thorough washing and cleaning of your new home, you should get rid of all the specks of dust, dirt on the walls, ceilings, as well as the nooks and corners of the house. A lot of people do not know how to effect...
Generally, when expecting guests, we make sure there is not a speck of dust on the floor or furniture, but there are some little but important things we tend to overlook. Forgetting to do these little things can make your guests feel uncomfortable. Here is a list of 7 minor but important things you need to do before your guests start ringing your doorbell: Place Extra Toilet Paper Where It Can Be Reached. We never can tell when nature will come calling. Your guests may w...
You can make your apartment beautiful by adding some plants and flowers to it. Adding nature to your home helps to purify the air and makes it fresher. While you may not be too familiar with gardening or greenery, there are many plants that you can still have at home that will serve the same purpose without you having to do all the stress of keeping it alive. Won't you be pleased to know that your houseplant will survive most difficult situations including your lack of care? H...
Finding an apartment for rent in Delray FL can be difficult if you have a long set of requirements. Blu Atlantic Apartments for Rent in Delray FL has a lot of nice apartments for you to make your new home. You can however now find yourself looking for a roommate to share your home with. This could pose a problem as you don't always know who you are literally getting into bed with. When interviewing potential roommates, here are a few questions that you should consider asking t...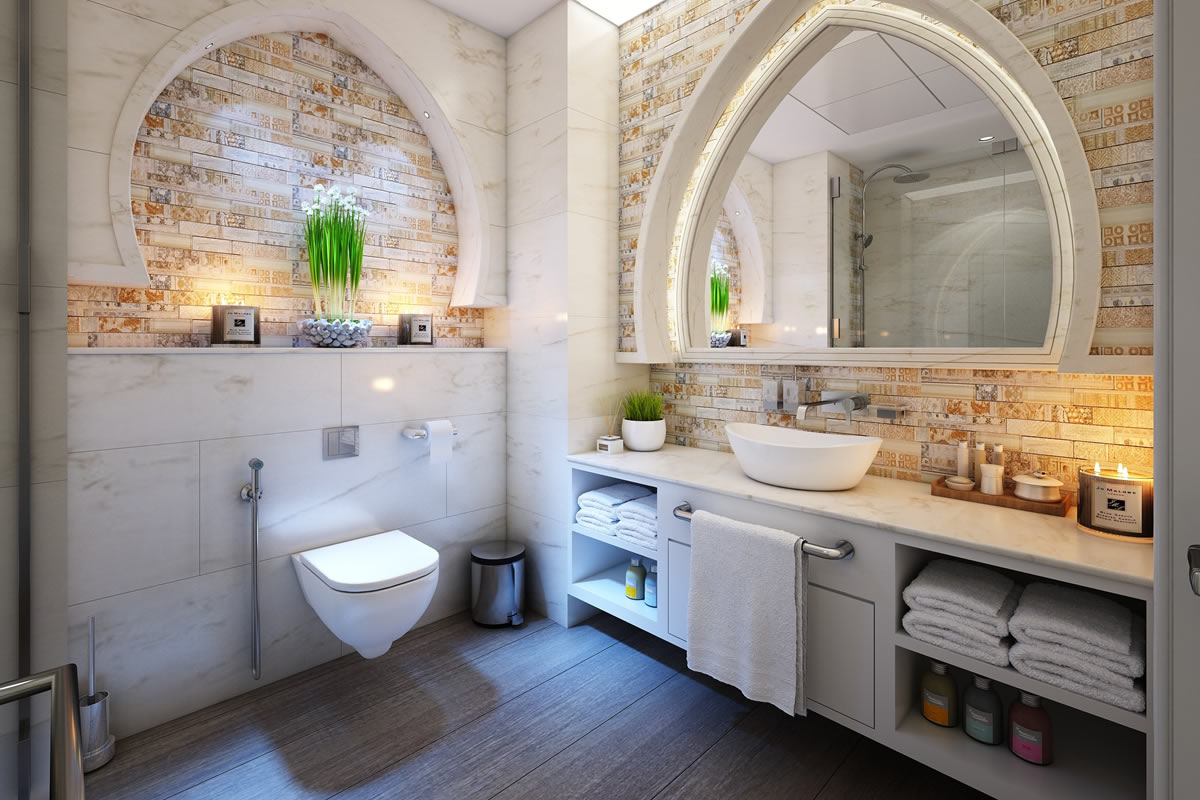 Most ladies have a lot of makeup that are stashed away in different bags around the home. While most apartments for rent in Delray FL have sufficient space for makeup, you may need more space in the bathroom to house your makeups. This could cause countertop clutter that can be quite unsightly with too much items laying around and could lead to you losing some of them if they fall off the counter top and break. It is important to be creative when organizing your cluttered bathroom s...